All around the world, human rights defenders are beginning to pack their bags and plan their flights to Canada. While many have had their visas booked for a long time, some are just now finalizing their travel arrangements to join more than 90 other human rights leaders in Montreal.
They are all taking part in the International Human Rights Training Program (IHRTP), Equitas' annual three-week human rights education training held every June.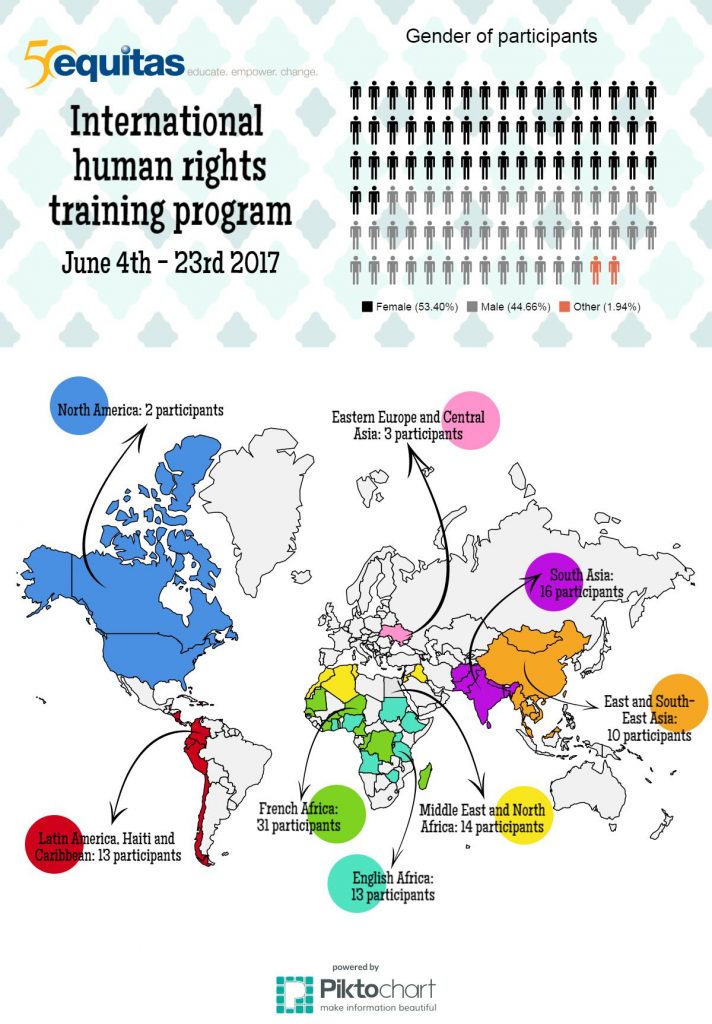 The program is a unique learning experience that contributes to Canadian leadership in building respect for human rights around the world.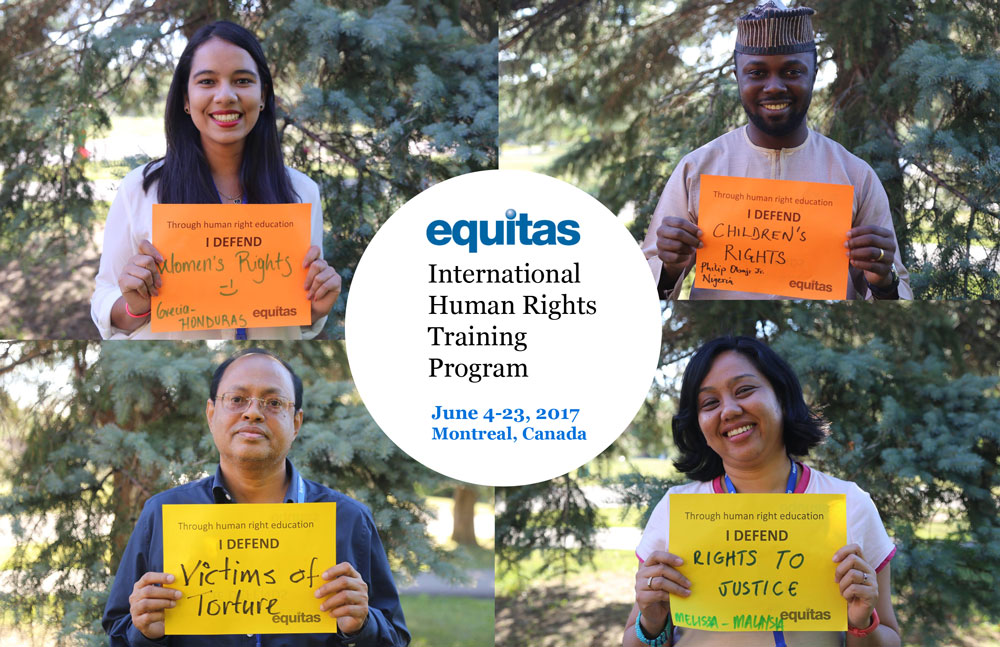 Human rights education: the key to responding to global challenges from the ground up!
Thanks in part to the Government of Canada—through Global Affairs Canada—and other funding partners such as AJWS, frontline human rights defenders come to Montreal to learn new skills and become more effective in their human rights work.
This year, our participants are working on a diversity of issues, including refugee rights, children's and women's rights, and eradicating torture. The empowerment of girls and the involvement of women in politics are also prominent issues that participants from many different countries, including Cameroon, Togo and Costa Rica, have been working tirelessly towards.
At the IHRTP, the participants are at the center of their learning experience, catering what they learn to the needs of their communities with the guidance of experienced coaches, many of whom previously attended the Program!
These human rights defenders will return to their communities with the know-how to put into place action plans that create real change. They will be more efficient in their efforts to stand up for those who face discrimination and to protect the rights of the most vulnerable.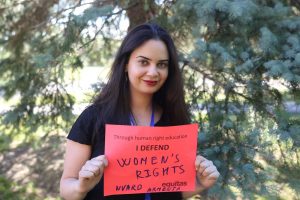 During their training in Montreal, human rights defenders develop the skills and tools to become human rights educators and teach their communities back home how we can ALL contribute to substantial change, from the ground up.
"Everybody participates. Everybody learns. Everybody can make a difference"
– Vincenza Nazzari, Director of Education, Equitas.
Diversity drives innovation in the global fight for human rights
With participants coming from all corners of the globe, Equitas' training program is a chance for people from different backgrounds to come together in a safe environment and discuss human rights problems and questions they have in common.
"For me, it was a very important experience. It was the first time that I was exposed to an international environment. Before, I had only worked in Hungary and Central and Eastern Europe. The IHRTP was a very eye-opening three weeks. It was the first time that I was able to get together with people from many other countries and forged a lot of friendships."
– Rita Izsák-Ndiaye, Special Rapporteur on Minority Issues, United Nations Human Rights Council; Equitas' International Human Rights Training Program (IHRTP) Alumnus, 2003.
The multicultural environment of the IHRTP is the perfect setting for rich conversation and personal development for these human rights defenders, who all have something to teach, and to learn, from each other.
Today, Equitas' IHRTP is one of the largest global communities of human rights leaders! It is a strong voice for advancing gender equality and promoting and protecting human rights on the international stage.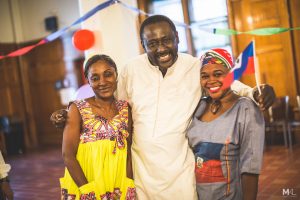 For more updates on what goes on during the IHRTP, follow our Twitter @EquitasIntl and join us on Facebook.
The International Human Rights Training Program is undertaken with the financial support of the Government of Canada provided through Global Affairs Canada.
By Gabrielle Vendette, Equitas IHRTP Communications Intern 2017