Because women's rights are human rights, gender equality is at the heart of Equitas' work.
Advancing gender equality is central to human rights discourse. Gender equality is both a human rights issue and a precondition for, and indicator of, sustainable people-centered development. Unequal power relations are often an underlying cause of social, economic, political and cultural discrimination that adversely affect women across all societies. Women and girls are more likely to experience poverty, food insecurity, economic violence, and physical or sexual violence.
Human rights education is a powerful tool to increase our capacity to take action for advancing gender equality. For example, human rights education can empower victims of sexual and gender based violence. By providing them with the skills to seek justice through legal mechanisms, human rights education raises broader awareness of systemic violence used against women as a means of oppression and denial of their rights.
In Tanzania for example, where 1 in 2 women experiences some form of violence, our work focuses on promoting inclusion of marginalized individuals and equipping communities to address gender-based violence, as well as violence against children. Through training using a human rights-based approach, we supported civil society organizations in the Kilimanjaro and Arusha regions to undertake community actions to support the Government's National Plan of Action to End Violence Against Women and Children.
Using a human rights-based approach, we integrate gender analysis in all our work and look at the different impacts of gender on people's opportunities, social roles and interactions. Additionally, a human rights-based approach considers how individuals experience human rights violations in different ways based on gender and intersectionality. We recognize that women and men, girls and boys, or any person who does not ascribe to culturally and socially constructed gender roles, may experience not only discrimination on the grounds of sex, but also because of the compounding effects of race, ethnic and religious identity, disability, age, class, sexual orientation.
Supporting Young Women and Girls in Canada
Through our local programs, Equitas strengthens movements to advance gender equality and the empowerment of women and girls in Canada. In this past year, 78% of the 3360 youth reached through our Speaking Rights Community Action Projects were young women and girls. For example, Equitas collaborates with Quebec Native Women (QNW), an organization that defends the interests of Indigenous women and confronts issues that have historically and continue to have an impact on Indigenous women's lives in Canada. QNW provides tools and resources to support young women's leadership and to create dialogue among youth on important issues such as understanding identity, preventing violence and bullying, confronting discrimination and increasing youth participation in organizational decision making. After a Speaking Rights Training, QNW integrated tools and learning to better understand how young women experience violence and intimidation in their communities and launched a new bullying prevention project based on traditional Indigenous methods of conflict resolution. Equitas also joined a new Advisory Group for the project and continues to collaborate on this initiative. Additionally, as part of a new youth-led initiative and partnership with Equitas, QNW is working to create more equitable spaces through an anti-discrimination policy for their organizations to ensure greater inclusion of LGBTQI/two-spirited Indigenous peoples in communities across Quebec.
" By offering a secure space where members of the LGBTQI/two-spirited community could share their experiences and examples of best practices, we became a driving force for change in public opinion and within the Aboriginal community regarding sexual minorities. Through the promotion of environments that are more inclusive and secure, we will better insure the security, integrity and
dignity of all our people. "

– Program Manager, Quebec Native Women
Advancing the Rights of LGBTQI Persons through Human Rights Education
Promoting gender equality through human rights education also means changing discriminatory cultural practices and behaviours related to sexual orientation and gender identity. In Haiti, stigma, discrimination, exclusion and violence against LGBTQI persons is a systemic and widespread phenomenon. Our work with local partners there strengthens the movement against homophobia and aims to create a social and political environment conducive to respect for diversity and the protection and promotion of the rights of the LGBTQI community. Through a National Training Program which brought together 26 participants, and local initiatives in 7 different communities, we facilitated the development of alliances between the LGBTQI community, civil society organizations and state institutions for the protection of the rights of LGBTQI persons.
"On a personal level, the project allowed me to develop tolerance and value diversity. As a police officer, I believe in human rights and I am much more aware of these issues now. I already held this awareness towards other groups, but now I generalize the importance of it to all groups. "

– Police officer and participant of the National Training on the Rights of LGBTQI Persons in Haiti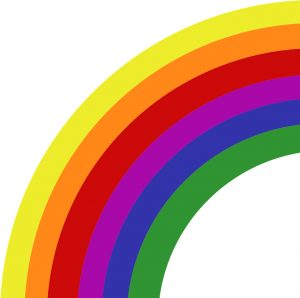 What they say
Thiès, Senegal
"The discussions we had made me realize the tremendous mobilization of the various stakeholders to promote a greater empowerment of the women and girls in this community. ''
– Christine St-Pierre, Quebec Minister of International Relations and the Francophonie during her visit of our projects on the participation of women and girls in Senegal (March 2016).
Montreal, Canada
"The [girls] learned a lot about different issues, like hypersexualization, sexism, egalitarian relationships, sexual exploitation, women's rights. They developed critical thinking and analysis skills regarding these phenomena and then they became agents of change."
– Youth worker, Montreal, Canada on the Equitas Speaking Rights program (June 2016).
Learn more