The plight of millions of refugees and migrants shocked the world in 2015, and one question kept surfacing: what can we do to help in our communities? As we turned to our network of alumni, partners and friends for ideas and inspiration, they were unanimous in underlining the important need for human rights education to create and sustain a welcoming environment for people forced to flee their homes. Respect for diversity and inclusion were at the heart of their responses, just as diversity and inclusion were at the heart of our work in Canada and around the world in 2015-2016.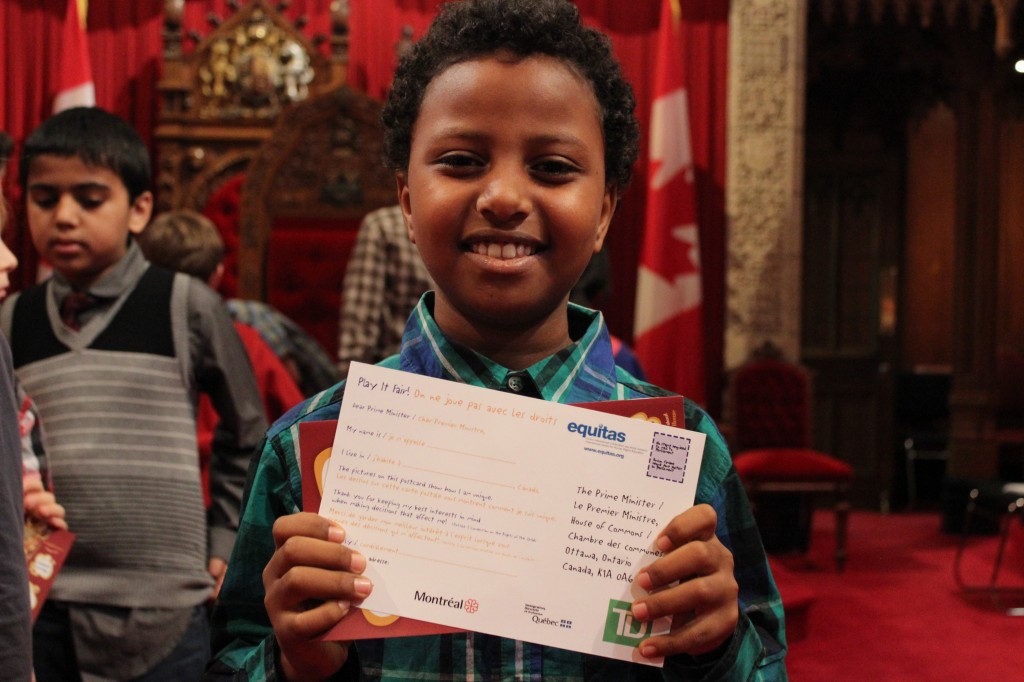 In the complex mosaic which is our world today, how does Equitas make a difference? Whether promoting women's and young girls' rights in Senegal, reinforcing the LGBTQI rights movement in Haiti, equipping young leaders in the Middle East and North Africa to participate more effectively in community life, or developing new partnerships to support work with Indigenous youth in Canada, our efforts have taught us that human rights education requires a long-term commitment to individuals, communities and to future generations.
We know that tackling big problems requires addressing issues at a deeper level. There are no quick fixes to solve racism, sexism, bullying, homophobia, or violence. Equitas' human rights education programs address the root causes, transforming individual and community attitudes and behaviours and producing sustainable solutions to discrimination, inequality and violent conflict.
This year, girls and boys like Pamithi and Shehana in Sri Lanka were able to develop the skills they need to approach a changing world with open minds. Women like Soraya in Colombia were empowered to take on leadership roles and mobilize their communities in the peace process. Networks of solidarity were strengthened in Msaranga, Tanzania, engaging key actors to come together to address the issues of gender-based violence and violence against children. Canadian children like Veronica, Jaden and their classmates in Montreal were exposed to topics they don't come across in textbooks and, through fun games, learned about human rights values such as inclusion and respect for diversity.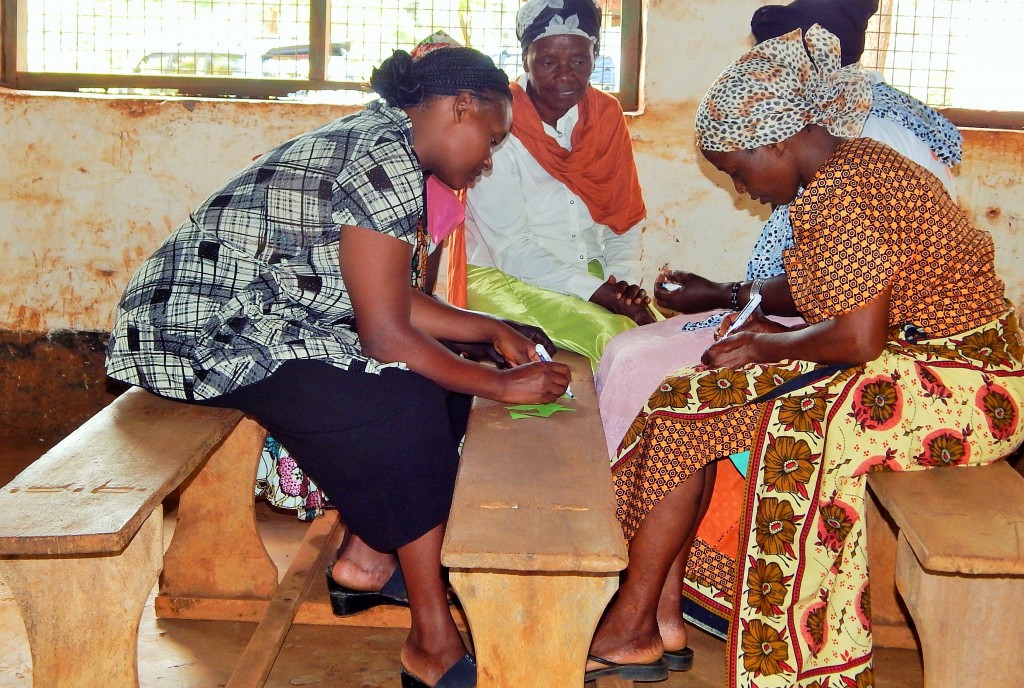 Our reputation and the impact of our actions are our two most valuable assets. It is by taking their full measure that we can judge the progress accomplished in a year. In this 2015-2016 annual report, you will find an overview of the tangible results of our work and that of our partners with an emphasis on four major areas where we are focused on sharing our expertise:
women's rights and gender equality (including the rights of LGBTQI persons);
child and youth participation;
capacity building of human rights defenders; and
evaluating the impact of human rights education.
Furthermore, this year has highlighted our reputation and ability to make a difference and have an impact in Canada and around the world. New projects and renewed partnerships in Haiti, la Francophonie and in Canada demonstrate the continued relevance for our work and demand for our expertise, as does the constant interest in our annual International Human Rights Training Program and for our unique educational tools and resources.
As we will celebrate our 50th anniversary in 2017, Equitas will continue to innovate and act as a global leader in the human rights education movement. We will continue to open up spaces where the voices of women, children, youth and marginalized groups are amplified and their leadership as solution makers in building safer, more inclusive and more equitable communities is recognized.
This is our commitment.
Thank you for your ongoing trust and support, and we hope to pursue this journey together.
Sincerely,
Melissa Sonberg, Chair, Board of Directors
Ian Hamilton, Executive Director
Read our 2015-2016 Annual Report »