There are more than 65

million

refugee

s and displaced people 

world

wide, more than 

half

 of which are children under 18. 

That is more people forced to flee than at any other time in the last 70 years,
according to the UN Refugee Agency.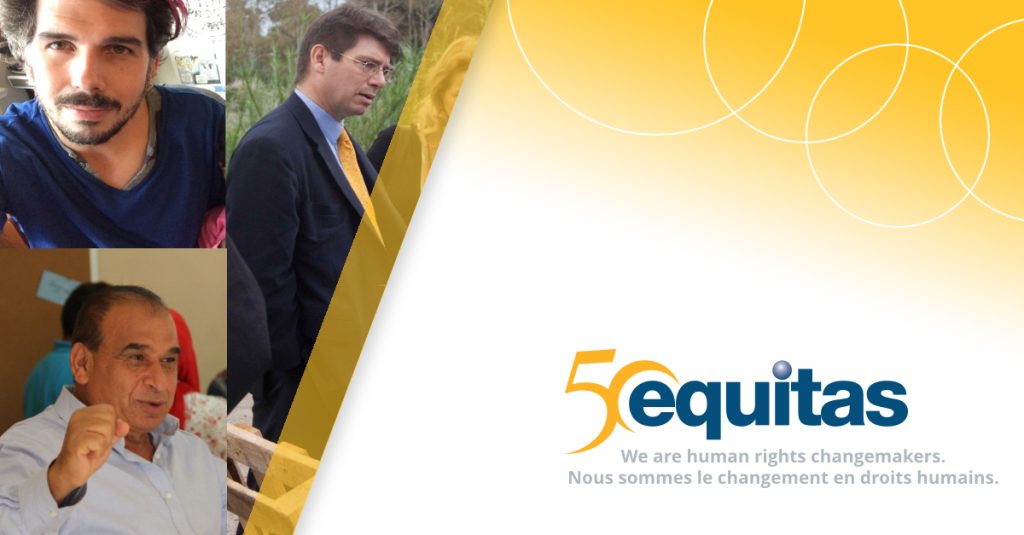 Many human rights defenders in Canada and around the world work hard to amplify the voices of migrants and refugees, and help them claim their rights. On World Refugee Day, learn more about the work and actions of three incredible changemakers in Canada and the Middle East who – through human rights education – tirelessly raise awareness on the situation of migrants and help refugee youth be safe, have a voice and claim their rights.   
These stories are part of the series We are human rights changemakers to celebrate Equitas' 50th anniversary.
All through 2017, discover stories of 50 inspiring human rights changemakers who have changed lives around the world through human rights education with Equitas' support. #Equitas50
---

Raising awareness of the rights of migrants in Canada and the world
François Crépeau – Montreal, Canada
"I am convinced that opening borders to migrants is the only way forward, that closed border policies are exacerbating the situation."
---

Teaching Human Rights to Young Refugees in Jordan
Khalil Radwan – Jordan
"I have a strong belief that human rights education is the path to development, the path to peace, and the path to common understanding among nations."
---
Amplifying the Voices of Young Refugees in Toronto, Canada
Philip Ackerman – Toronto, Canada
"Youth have a lot of rules in the refugee camp or living situation. They have rules depending upon their status. To give them freedom just to be without strict policies or guidelines, that's probably one of the core reasons the group is so successful."