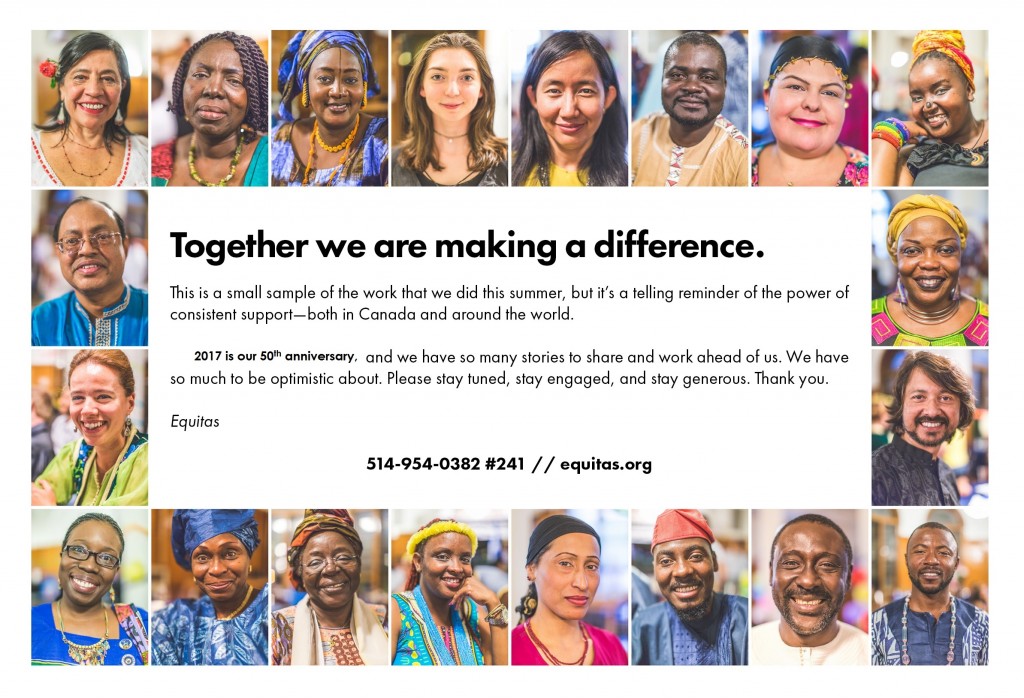 Consistency breeds success.
It's so easy to become a monthly donor and provide constant, regular sustenance to human rights education, in Canada and around the world.

DONATE NOW.
***
Monthly Giving
Donors who make monthly contributions provide stable, year-round funding for Equitas' programs in Canada and around the world. There are many benefits to our monthly giving program:
• It reduces our administrative costs, so more funds go directly to programs
• It enables Equitas to better plan activities in advance
It is easy to join and a very convenient way to give, join now on Canadahelps.com! You can also join by calling 514-954-0382, ext. 241 or fill in and mail the print form.
Gift Card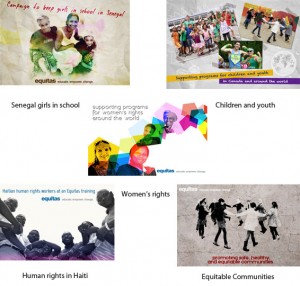 Give the gift of human rights on a special occasion! A donation to honour a loved one's birthday, graduation, holiday or other event will make the occasion truly meaningful and your generosity of spirit will genuinely touch the person you are honouring. Equitas will send a card to the person on your behalf to inform them that a gift was made in their honour.
Just specify that you wish to dedicate your donation on the online form. You can also dedicate your donation. The amount of your gift will not appear on the card. You will receive a tax receipt in the full amount of your gift – an added benefit!
One-time Donation
Mail or fax Download the printable donation form (PDF, 28KB) , fill it out and mail or fax it to us at the address and number provided.
Donation Policy
Equitas subscribes to the Imagine Canada Ethical Code and the Canadian Council for International Cooperation's Code of Ethics.
Read our Donation Policy here