Since the COVID-19 pandemic began, Kouraj—an organization at the forefront of lesbian, gay, bisexual, trans, queer and intersex (LGBTQI) rights in Haiti and an Equitas partner since 2010—has observed a marked increase in human rights violations towards LGBTQI individuals.
---
Homophobic violence is becoming increasingly common. LGBTQI individuals are being publicly harassed or assaulted by people who believe they are to blame for the pandemic. Videos claiming that the virus is a form of divine retribution for homosexuality in Haiti are circulating on social media. Human rights organizations have repeatedly denounced and debunked these harmful preconceived judgements and misconceptions. Unfortunately, this has had little effect on the persistent discrimination and calls to violence against the LGBTQI community.
Even before the pandemic, life was not easy for members of the LGBTQI community. The Together for Equality program, conducted jointly by Equitas and Kouraj since 2016, identified stigmatization and discrimination as major obstacles for LGBTQI rights. Many LGBTQI individuals live in poverty as a result of hiring discrimination or job termination due to their sexual orientation or gender identity. Many are rejected by their families, leaving them with nowhere to sleep at night, while still others are refused necessary health care. The Together for Equality program works to address these issues by promoting equality and non-discrimination in the following areas: education and work; health and environment; justice and safety; community integration and civic participation.
As Hétéra Estimphil, president of Kouraj and a trans woman, explains, the COVID-19 pandemic is one more problem faced by an already-vulnerable community:
"If I isolate at home, I can no longer pay my bills. But, if I go out, I could risk being attacked or contracting the disease, without being able to access appropriate treatment."
In the context of this worldwide pandemic, the protection of LGBTQI individuals has become more important than ever.
With its intimate understanding of the local context, the main priority for Kouraj is meeting the basic needs of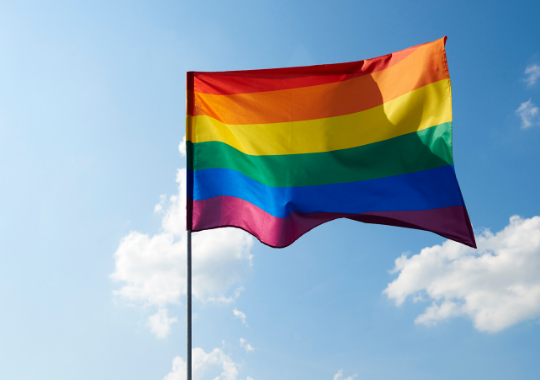 LGBTQI individuals in both rural areas and Port-au-Prince. With the support of its partners, Kouraj is undertaking an awareness campaign to inform LGBTQI individuals of prevention measures against COVID-19 and an emergency aid program to provide them with hygiene supplies and food relief. Over the coming months, Kouraj will receive support from Equitas, the Quebec Ministry of International Relations and La Francophonie, and OutRight Action International, among other partners, to carry out its human rights education work and respond to these urgent needs in the LGBTQI community.
Over the past few years, the LGBTQI movement in Haiti has taken significant steps forward. For example, as part of the Together for Equality program, strategic alliances have been established with civil society groups, government institutions, the media, and certain religious organizations. Progress has been seen in civic participation and access to services. (Learn more about the program here: Together for Equality.) However, these recent advances are fragile and threatened by the current crisis. Right now, the work of human rights education and the promotion of equality and non-discrimination is more vital than ever.  
Interested in supporting Equitas' work defending the rights of LGBTQI communities? Consider participating in our EquiTalks with Victor Madrigal-Borloz, United Nations Independent Expert on Sexual Orientation and Gender Identity, or making a donation to support human rights education.