A message from Ian Hamilton, Executive Director of Equitas
In 1967, a group of eminent Canadian scholars, social activists and visionaries came together to lay the foundations of what is today Canada's most active human rights education organization.
Equitas turns 50 this year, and our founders' vision is as relevant now as it ever was.
Our founders strongly believed that human rights education provides a clear pathway to more social justice and equality.
Today, let us reaffirm that building peaceful, welcoming and inclusive communities starts with education — education that promotes critical reflection about the world around us and encourages openness and participation.
Human rights education leads to empowerment, greater engagement and helps us to play an active role in defining our future.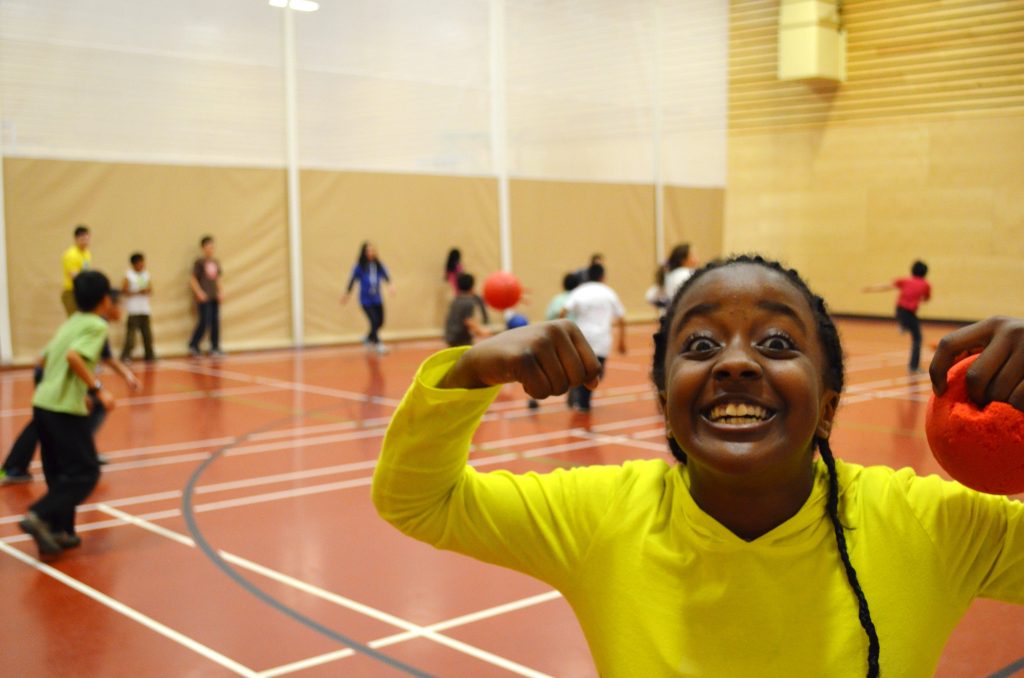 Coming together
Like many of you, we have felt at times disheartened, saddened and angry by recent incidents of violence and the upsurge in xenophobic behaviour in the past months.
But we are also feeling hopeful. We are encouraged to see the solidarity, the heightened sense of community and of responsibility for each other as we come together to defend and protect human rights, and together promote values of equality, inclusion and respect.
Turning inwards cannot be an option. Nor are quick fixes or "band-aid" solutions.
Building inclusive communities, empowering women and girls, amplifying the voices of marginalized groups, promoting and protecting the rights of LGBTQI people — this work is long-term, it is broad in scope, and, at Equitas, we are dedicated to moving in one and only one direction: forward.
Today more than ever, we are convinced that human rights education is the path to follow.
Over the past 50 years, Equitas and its many partners have had a positive and sustained impact on communities in Canada and all over the world.
Successes include:
– More than 1,000 trainings realized, helping people and communities be empowered to come together and build peaceful environments free of discrimination.

– More than 700,000 children and youth reached in 45 Canadian communities, ensuring our schools and communities are more inclusive, more welcoming and safer.

– More than 5,000 human rights defenders trained from over 140 countries, making the Equitas network one of the largest global communities of human rights leaders.

– Over 3.2 million people worldwide sensitized about human rights norms and values, laying a foundation for building more equitable societies and ensuring more accountable governance.
Behind these numbers are very human stories of change which represent a significant contribution to universal human rights. I invite you to discover some of these inspiring stories in our series We are human rights changemakers and in the video below.

Moving forward
Our award-winning programs for children and youth, and the continuing recognition by governments, international institutions, funders and, earlier in 2017, by the Quebec financial community confirm Equitas' active role as a leader in the field of human rights education in Quebec, in Canada and around the world.
Today, we are entering our sixth decade committed to engage more children and youth in becoming human rights changemakers for the promotion of inclusion and diversity in their communities; to open up spaces where the voices of women and marginalized groups are amplified; and to innovate in bringing long-lasting solutions to current human rights struggles that matter.
From our founder's vision to today's challenges and tomorrow's opportunities, our important journey continues and we thank you for being with us for this important milestone!
There will be much to celebrate in 2017! Subscribe to our newsletter and follow us on social media to catch it all!
We couldn't have achieved all these successes without you, our valued friends and supporters. Thank you for standing with us at the forefront of the human rights education movement. We are ALL human rights changemakers.
Sincerely,
Ian Hamilton