Does international human rights work interest you?
Do you wish to connect with people of different cultures and backgrounds?
Do you value diversity, education, and human rights?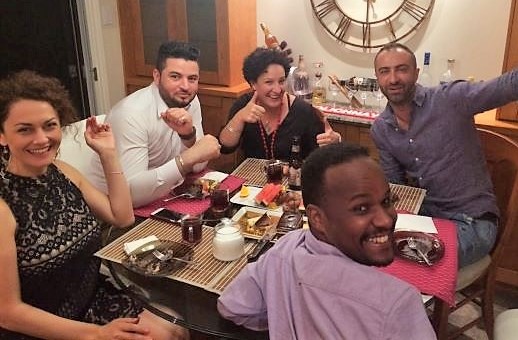 For the past 40 years, Equitas has received human rights defenders from around the world as part of our annual International Human Rights Training Program (IHRTP) and provides them with practical human rights education training.
As a way to make Montreal their home away from home, we are holding the annual Host Family Dinner, an unforgettable event where local families welcome participants to their dinner table. This is an incredible opportunity to connect with human rights defenders and experience the richness of diversity, while also sharing knowledge about human rights in all parts of the world.
Each year, the Host Family Dinner shows true Canadian hospitality, raises awareness about Equitas' work, and allows for meaningful relationships to emerge. If you wish to take part in this amazing cultural exchange with inspiring individuals on Friday, June 14, 2019, please contact Ariane Duplessis at pifdh-ihrtp@equitas.org or 514-954-0382 ext. 249, or register on our Facebook event. We hope to see many of you join us for this event!