Speaking Rights National Youth Changemaker Forum
From May 8 to 10, Equitas is hosting a Speaking Rights National Youth Changemaker Forum in Toronto, an event which brings together over 150 young leaders from across Canada. Youth from 11 partner organizations from across Canada will gather in Toronto for three days to participate. This Forum is a space for discussion where participants will reflect on the issues affecting youth in communities across Canada. The Forum also will give youth the opportunity to work collaboratively as Changemakers, to map out strategies, and to contribute to the Speaking Rights goal: to promote cultural understanding, respect for diversity and diverse youth participation coast to coast to coast.
Public Event – Speaking Rights 2019 – Engaging with Youth Changemakers from across Canada
During the Forum, Equitas will be hosting a public event on Thursday, May 9, where these young leaders will be presenting their Community Action Projects. This is a chance to connect with them to better understand how issues such as mental health, sexual harassment and violence, refugee well-being, youth and women representation in power, and LGBTQ2S identities and rights are affecting diverse community-members… and what we can do about it.
For example, Mic Drop is a Community Action Project organized by a collective of resilient youth, with the support of The 519. It is a one-day, youth-led skills-based conference on social justice and activism. This year, the first-ever Mic Drop took place on January 11. High School students and teachers were invited to attend conversations and workshops on topics which included: Defining Social Justice, Building Consent Culture, LGBTQ2S+ Inclusivity; and Know Your (Human) Rights. High school students and/or community organizations facilitated all workshops.
REGISTER HERE
Youth Changemakers from across Canada
Youth from the following organizations are taking action to address these issues and will be participating in the Forum and the public event: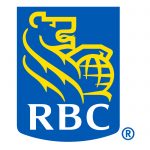 RBC Future Launch and Equitas – New Funding Agreement to support Youth Changemakers
The Equitas Speaking Rights Program has reached hundreds of thousands of youth and children across Canada to help them break down barriers and have a real voice in their communities, thanks to our partnership with RBC Financial Group since 2011. We are pleased to announce that RBC Financial Group, through the RBC Future Launch, will be funding the Speaking Rights program for the next 2 years. Equitas will receive $200 000 over 2 years to further our work supporting children and youth leadership in building more equitable and inclusive communities. RBC Future Launch is focused on driving real change and preparing today's young people for the future world of work helping them access the skills, job experience and networks that will enable their success.
About the Speaking Rights Program
Equitas Speaking Rights is a human rights program that aims at developing the capacity of youth to engage in actions that support respect for human rights. Through participatory activities and Community Action Projects, youth are increasing their understanding of human rights and human rights values (such as equality, respect) and building life skills (such as self-awareness, critical thinking, empathy) while increasing resilience, building positive relationships and having a stronger voice in promoting respect for human rights in their communities. Learn more about the program here.