October 28, 2014
Members of the Equitas team are back in Moshi, in the beautiful Kilimanjaro region of Tanzania, to conduct a baseline data collection on human rights in the region. This study, conducted in partnership with the Tusonge Community Development Organization, will serve as a baseline for measuring the progress that will be made thereafter. This is taking place in three communities in the region: Msaranga, Biriri and Ivaeny.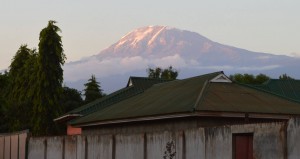 The baseline study is part of Equitas' Supporting Human Rights Education Globally project that aims at contributing to build safer communities for women, children, youth and marginalized groups by equipping them to lead community initiatives designed to reduce violence, advance gender equality and ensure greater respect of human rights.
Last week, 21 local community leaders and members of Tusonge attended a two-day training session. Participants were introduced to the principles, concepts and techniques for carrying out the baseline study on human rights. Through role-play and group work, they acquired the knowledge and skills necessary to lead this kind of study.
The results of the baseline study will be shared with community members and stakeholders in February 2015 on the occasion of Equitas' next visit to the region.