November 17, 2014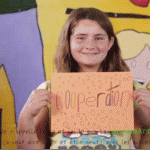 What do children's rights mean to you? Kids who participate in Play it Fair! activities know them well and show it in this fun and inspiring video! The release coincides with the 25th anniversary of the Convention on the Rights of the Child and the Celebration of National Child Day in Canada on November 20.
Play It Fair! is an innovative program implemented in day camps and after school programs across Canada that increases children's understanding of human rights, respect for diversity and peaceful conflict resolution. The Play It Fair! Toolkit contains interactive age appropriate activities and games that reinforce the positive values and fundamental principles of human dignity and equality set out in the Universal Declaration of Human Rights.
Watch the video
Learn more about Play it Fair!