For Dr.
Anantharamakrishnan
Senthivel
and Maria
Soosai
, human rights education is
a
key tool for social change in India. Both
human rights educators
participated in
Equitas' International Human Rights Training Program (IHRTP)
in 2014 and 2007
,
respectively, and used the knowledge and experience they gained to
build on and strengthen
their human rights work
.
The IHRTP alumni e
ventually
facilitate
d
People
's
Watch's Institute of Human Rights Education (IHRE) program
 in India
this year. 
People's Watch is an NGO that works in the Tamil-Nadu region of India and has as its central goals to monitor human rights abuses and to promote human rights education. Its IHRE program has expanded significantly in the past few decades – what started as a pilot program in seven schools in Chennai has expanded to reach over a thousand schools in Tamil-Nadu. The goal is to eventually incorporate human rights education in all schools across the country. There have been some victories – for instance, many primary school children are now being taught social justice and equality in school due to People's Watch's advocacy – however, the organization has faced significant resistance from government and local actors who do not see the value in incorporating human rights education into school curriculums.  
The Ties Between Equitas and People's Watch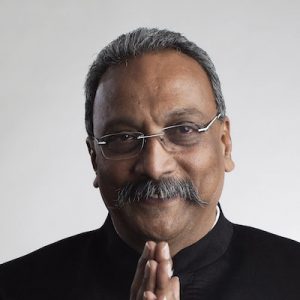 There is a close relationship between People's Watch and Equitas. Henri Tiphagne, the Executive Director of People's Watch, has been sending members of the organization to take Equitas'
training program for years and six IHRTP alumni were counted among facilitators of the IHRE program, all playing a significant role in the formation and delivery of the program content. At the valedictory session of this year's IHRE program, Henri Tiphagne called Equitas' IHRTP a pioneer in methodology and evaluation on human rights education and praised the influence of the training program on the IHRE.  
Both Anantharamakrishnan and Maria emphasize the value of the IHRTP in their journey as advocates for human rights education – Maria described the 3-week program as the most important experience in his own human rights education! The past IHRTP participants explained how the values and transferable skills learned during the IHRTP have influenced all of their human rights work since, and how they have brought what they learned in Montreal to initiate conversations on equality and justice with colleagues and peers in India. 
Bringing Human Rights Education to Local Contexts
With participants from all around the globe with different perspectives and backgrounds, the IHRTP gives a global perspective on human rights knowledge and skills. Anantharamakrishnan and Maria used what they learned during the IHRTP and translated it to their local context back in Tamil-Nadu. Both IHRTP alumni stressed that when incorporating a human rights-based approach into curriculum, it is crucial that local cultures and contexts be taken into account. Any curriculum centering human rights education should be aligned with local practices and culture to maximize impact. For instance, in India, the caste system – a strict social hierarchy that promotes discrimination against members of "lower" castes – is one of the most persistent human rights issues in the country. According to Anantharamakrishnan and Maria, human rights education in India needs to able to address global issues, but also be able to specifically work to address issues more specific to India, such as the discrimination perpetuated by this system of social stratification.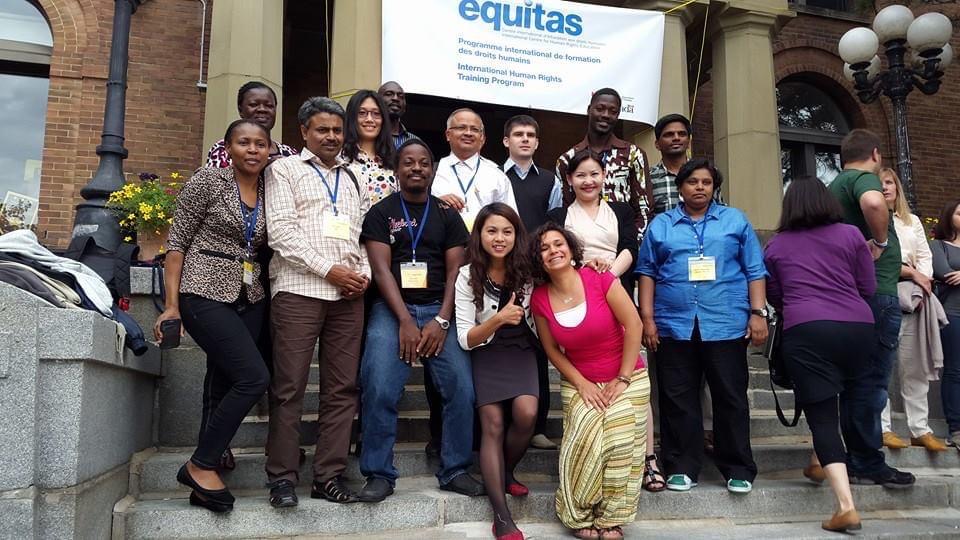 Building Networks and Engaging with Decision-Makers
As People's Watch continue to lobby the government to incorporate human rights education into school curriculums in India, they have built a network of human rights activists within the government, political parties and civil society groups. This network of like-minded people from different fields is one of the major successes of the IHRE. Both former IHRTP participants recognize the importance of Equitas' program in their ability to do this work of network building. Through knowledge and capacity-building, the IHRTP has improved the capacity of human rights educators to engage with decision-makers. The transferable skills and training developed at the IHRTP in Montreal empowers human rights defenders to return home and lobby decision-makers and those in positions of power to promote a greater respect for human rights and human rights education.  
The Importance of Human Rights Education Today
The current situation in India has made the need for human rights education even more pressing. The political climate, especially Prime Minister Modi's concerning anti-Muslim rhetoric, and the growing public health crisis due to COVID-19 have created an environment where human rights violations are all too common. Anantharamakrishnan believes that this crisis will transform human rights education – it will not only become more of a necessity but will grow to encompass topics such as environment, public health and executive invocation of emergency powers under the National Disaster Management Act. Human rights need to be at forefront of the pandemic response. As the impacts of COVID on vulnerable groups and the exacerbation of existing inequalities become more evident, so does the importance of incorporating a human rights-based approach into everything we do.  
Upon the conclusion of this years' IHRE program, Ian Hamilton, Equitas' Executive director from 2004-2020 delivered a congratulatory speech for the valedictory session of the IHRE of People's Watch. Highlighting the values and missions central to both People's Watch and Equitas, Ian took this time to congratulate the IHRE for creating a program that
"better equipped [human rights defenders] to defend human rights and better defend groups submitted to discrimination, marginalization and violence." 
As People's Watch's IHRE and Equitas' IHRTP continue to work side-by-side (and occasionally crossing over) to train human rights defenders and promote human rights education, the organizations work steadily towards the same goals of promoting a respect for human rights globally and protecting vulnerable groups.