April 22, 2015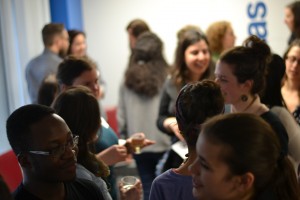 Last April 9, over 30 Equitas volunteers and interns gathered at the Equitas office for a reunion. Many of those present had interned for the International Human Rights Training Program (IHRTP) over the last few years. This three-week training program brings together human rights educators and defenders from around the world. Over the course of the training, the participants strengthen their knowledge of human rights and leave better equipped to implement education campaigns and concrete actions in their communities.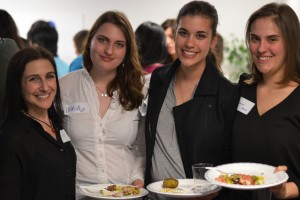 The contributions of the interns and volunteers are essential to the success of this unique and intense program, rich in personal interactions. It was not surprising that so many of the interns and volunteers were happy to meet up again and share memories.
Were you at the reunion? If so, please take a few minutes to answer our short survey about the event.
Interns and volunteers shared some of their favorite moments of their time spent at the IHRTP and at Equitas: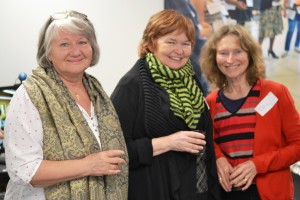 "The 2012 International dinner, the great group of participants, the delicious food….and dancing the night away!"
"Relaxing after a busy day at the IHRTP, sipping a glass of wine back at the dorm room and enjoying the moment…."
"The host family dinner!"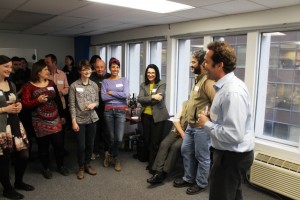 "Taking care of the participants during the IHRTP with the help of the first aid kit."
"My first day in the Equitas office. I loved meeting everyone for the first time and it was a great bonding experience as we put hundreds of Play it Fair! toolkits together by hand."
"The interns got together and had a Karaoke party in the agora on St-Jean-Baptiste Day."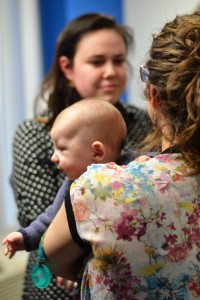 "I don't think it's possible to beat the Karaoke on the projector in the auditorium!"
"During the International dinner in 2009, I remember that after the dinner, the Beatles' song All you need is love came on over the speakers. Everyone got up and danced and hugged each other….I was really touched: I had quickly chosen that song on my iPod! It was just the beginning of a wonderful evening where an authentic `joie de vivre´ beamed from everyone!"
"That time Dayean saved me!"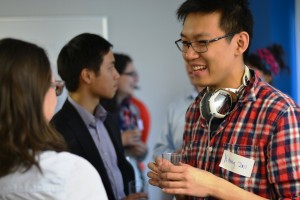 "Running around like a maniac for 15 hours a day, just to do it again the next day and the next and loving every minute of it! Interning at Equitas was one of my all-time favourite jobs."
"Singing a cover of They can't take that away from me with Linda and Marie at the Closing ceremony party."
"Teamwork!"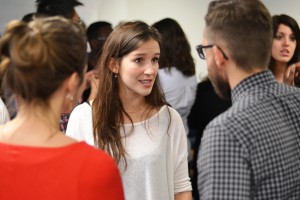 "Definitely my first IHRTP and the first time we used the database to send all the letters out… and it worked!"
"The general atmosphere at the IHRTP – to spend three weeks with so many passionate people and an amazing team of interns!"