On February 11th, Equitas held its 10th Montreal Gala for Human Rights at the Rialto Theatre.
THANK YOU for being part of it! THANK YOU to our lead sponsor for the evening, TD Bank Group, for their generous support!
The great variety of masks and the dynamic guests who wore them, the beautiful venue, the whimsical photo-booth, the fabulous DJ…the energy in the room was positively fantastic!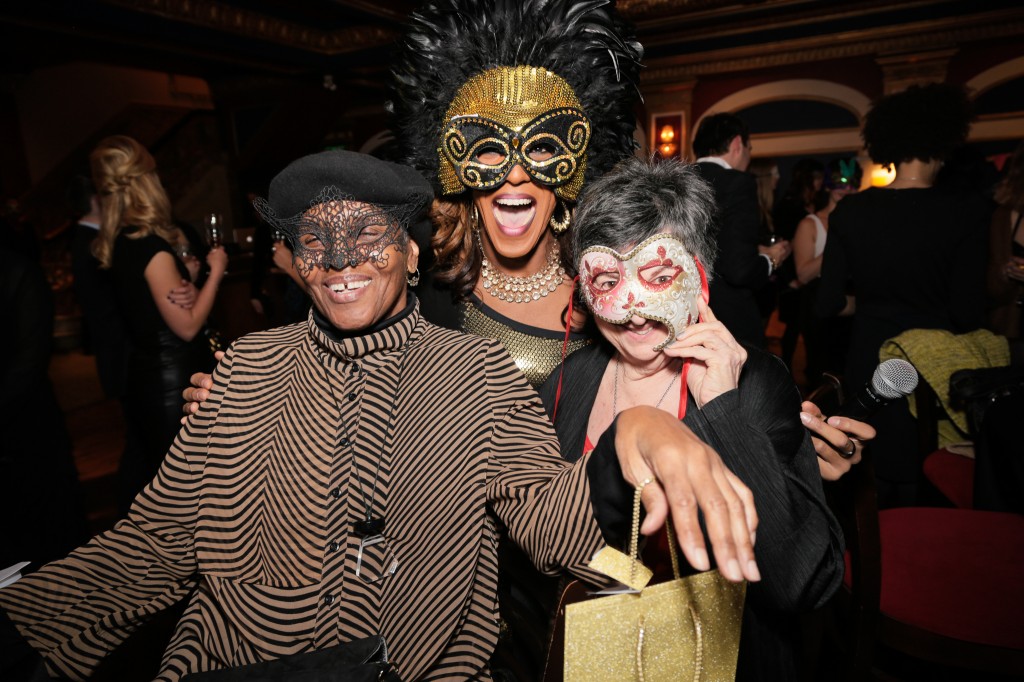 But perhaps the most memorable part of the evening was the very powerful message of our guest speaker and Equitas alumnus Ala'a Jarban– a message of perseverance, hope and incredible courage. In his conversation with CTV Montreal's Caroline Van Vlaardingen, Ala'a Jarban shared his thoughts on the challenges of being an LGBTQI  (lesbian, gay, bisexual, transgender, queer and intersex) rights defender in Yemen and in Canada, how issues of gender and sexual orientation affect the refugee experience and on the importance of creating a welcoming environment for refugees in Canada, and in Montreal. (Learn more here and here.)
 "The Equitas Montreal Gala is a unique opportunity to celebrate the inspiring people and organizations that work every day to build safer and more equitable communities." – Ian Hamilton, Equitas Executive Director.
This year, the event raised over $100,000 and drew a crowd of 200 Montrealers, including prominent supporters of Equitas from government such as Kathleen Weil, Quebec Minister of Immigration, Diversity and Inclusiveness and Dimitrios (Jim) Beis, Mayor of Pierrefonds-Roxboro and Member of the Executive Committee responsible for procurement, sports, leisure and communities of diverse origins, City of Montreal, as well as leaders from the business, nonprofit and academic communities.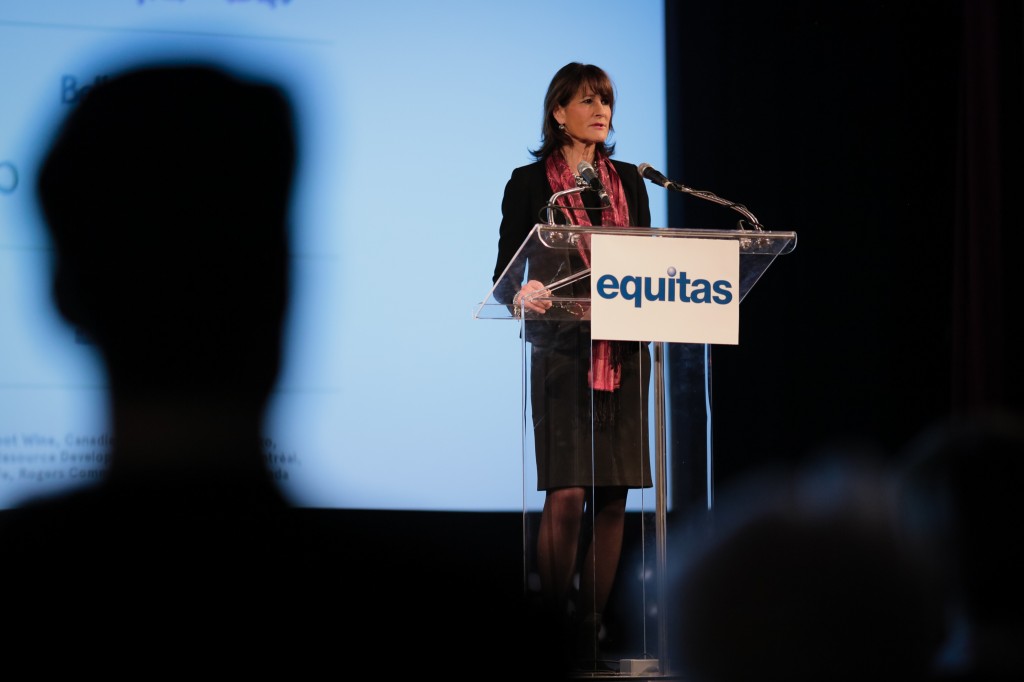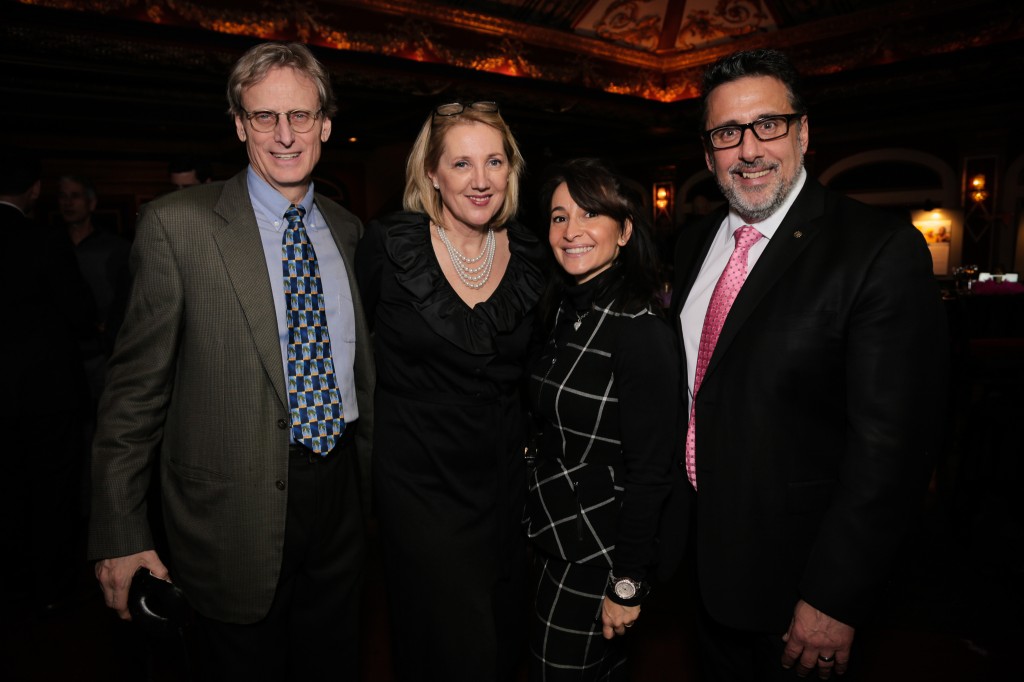 All proceeds and donations from the Equitas Gala go to support our work in communities in Canada, Africa, South Asia, Latin America and The Caribbean, the Middle East and Northern Africa. We believe that education is a powerful tool for positive change. Thanks to your support, Equitas plays a vital role in empowering changemakers who create environments where human rights are respected and can flourish. Equitas also thanks its amazing sponsors and donors for their generous support of the Gala and of our work all year round. We thank our Lead Sponsor and longtime supporter of our Play it Fair! program nationally, TD Bank Group; Gold Sponsor CGI; Silver Sponsors Air Canada, Alliance Corporation, Bell,  Genband Canada, Morneau Shepell, Osler and Via Rail; Bronze Sponsors A.Vogel, Muse Entertainment and RDS; and Barefoot Wine, the Canadiens de Montréal, evenko, Hart Resource Development, L'Impact de Montréal, Paysafe, Rogers Communications and Twitter Canada as supporters of the evening. —
(Just enter your email address to get in – Pictures can easily be shared on social media! #GalaEquitas) — Pictures from the 2016 Equitas Gala by Max Kalinowicz