Founded in Montreal, Canada
Equitas was founded in Montreal in 1967 by a group of eminent Canadian scholars and social activists, including the co-drafter of the Universal Declaration of Human Rights, John P. Humphrey, women's rights activist Thérèse Casgrain and the "ambassador of persons with disabilities", Dr. Gustave Gingras.
The co-founders strongly believed that education in the field of human rights would lead to more social justice.
Equitas, formerly known as the Canadian Human Rights Foundation, was created to transform that belief into reality.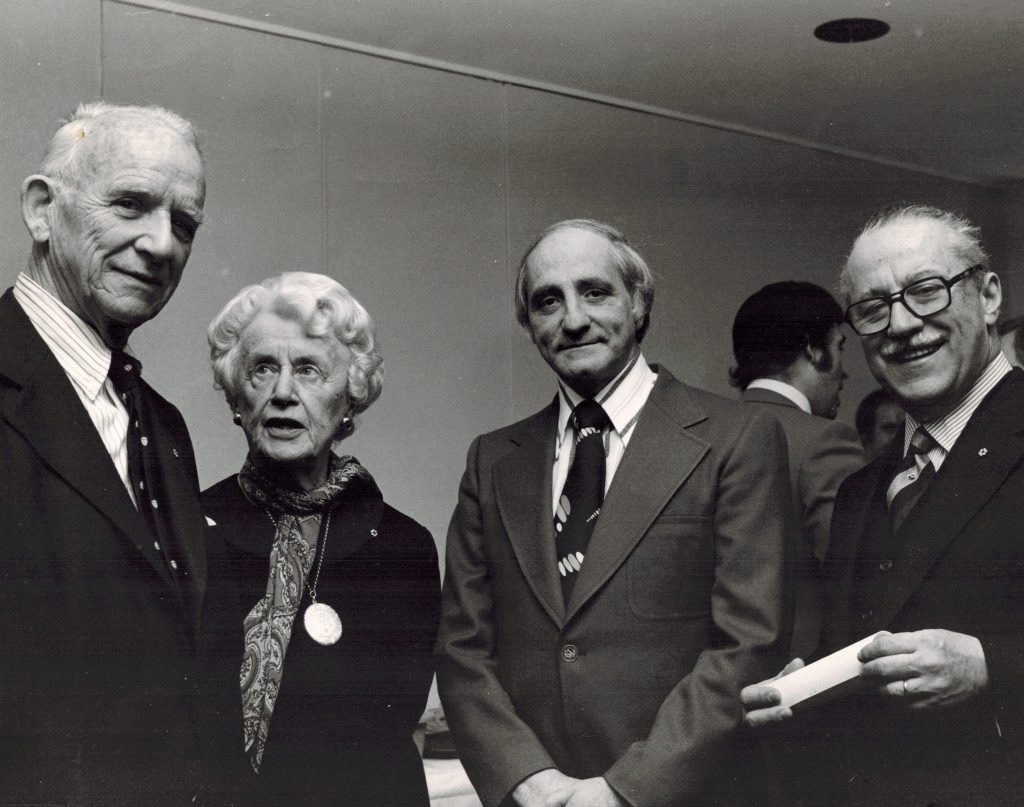 Look at our Equitas ONE-PAGER (pdf)
In the complex mosaic which is our world today, how does Equitas make a difference?
Today, Equitas continues to innovate and act as a global leader in the human rights education movement. Our tools and methodology are recognized in Canada and around the world for their quality and innovation.
Whether promoting women's and young girls' rights in Senegal, reinforcing the LGBTI rights movement in Haiti, equipping young leaders in the Middle East and North Africa to participate more effectively in community life, or developing new partnerships to support work with Indigenous youth in Canada, our efforts have taught us that investing in human rights education is investing in building more inclusive, more equitable and more peaceful communities.
As we celebrate 50 years of accomplishments, we pursue our commitment to open up spaces where the voices of women, children, youth and marginalized groups are amplified and their leadership as solution makers in building safer, more inclusive and more equitable communities is recognized.
We are a movement of human rights changemakers. Join us.
IN NUMBERS
Founded in 1967
Staff of 40 people
17 Board members
A network of over 5,000 human rights defenders trained in over 140 countries
More than 800,000 children and youth reached in 45 communities in Canada
Over 3.2 million people reached worldwide
Equitas 50 years overview (One-pager – pdf)
OUR KEY MOMENTS & ACCOMPLISHMENTS