Thank you for the inspiring exchanges on youth leadership in building more welcoming and inclusive communities in Montreal. Read our blog.
Wednesday November 16, 2016 // 7:30 to 9am
At RBC – 41st Floor of 1, Place Ville Marie, Montreal
Our guests
Youth voices : Schadlin and Youveline from Maison d'Haiti and Moussa from Canadian Roots Exchange
Closing words by Camil Picard, President of the Quebec Commission des droits de la personne et des droits de la jeunesse
Moderated by Fritz Junior Charles-Antoine, A.I.B.C., Senior Account Manager, Business and Personal, RBC Royal Bank of Canada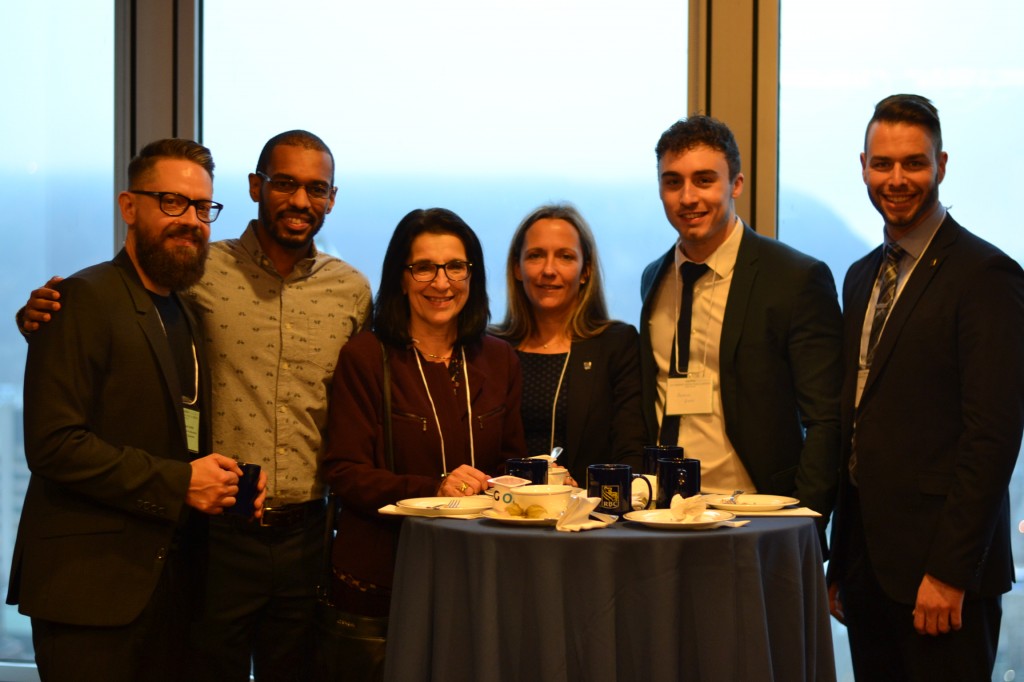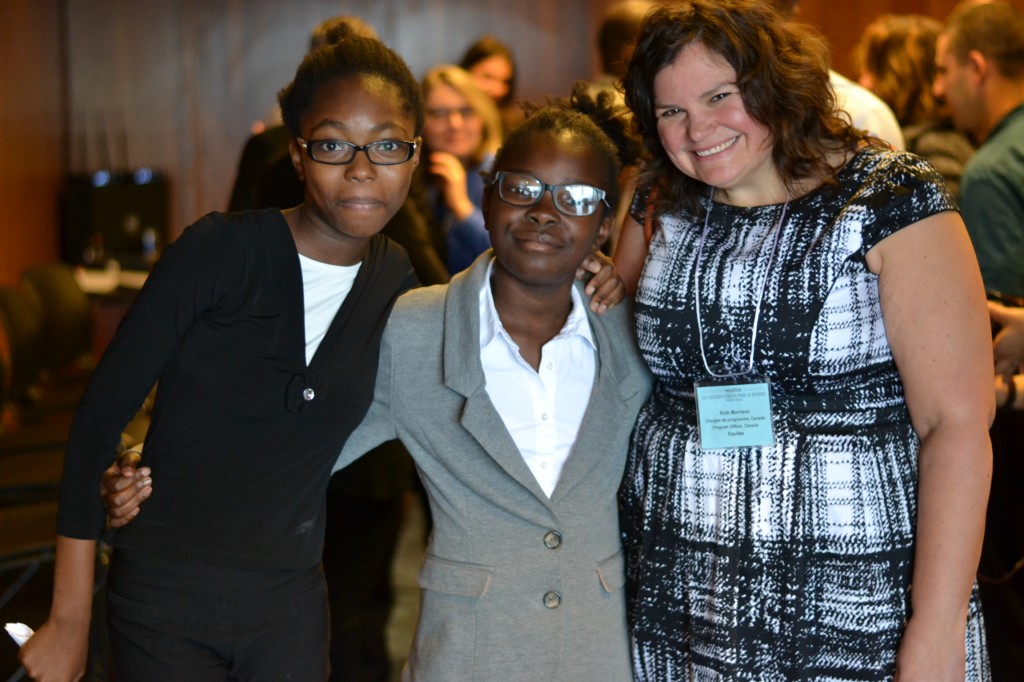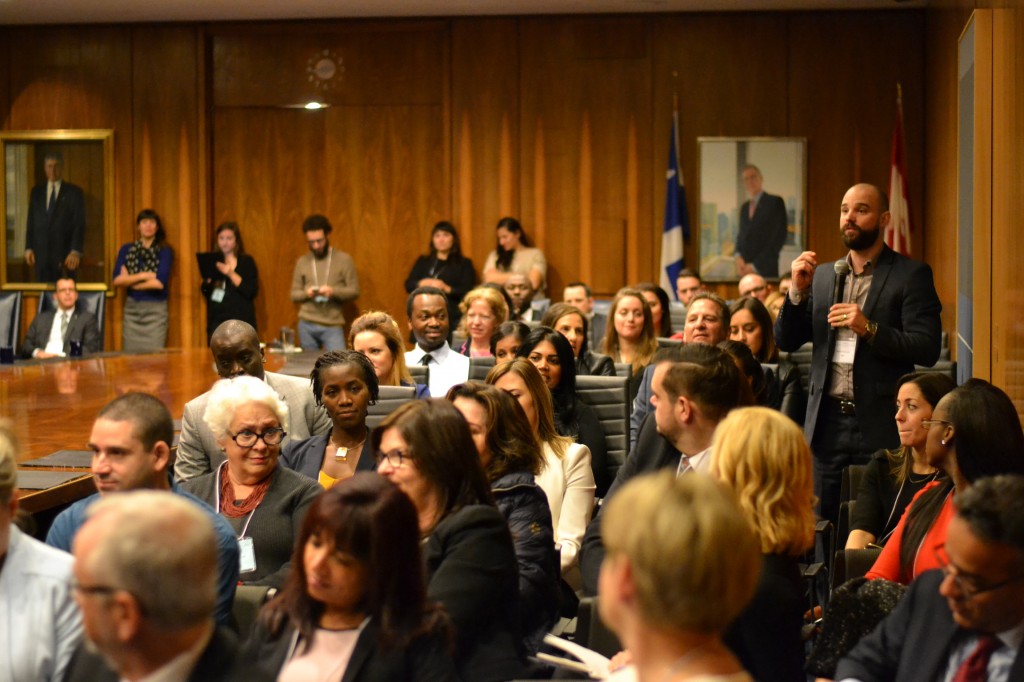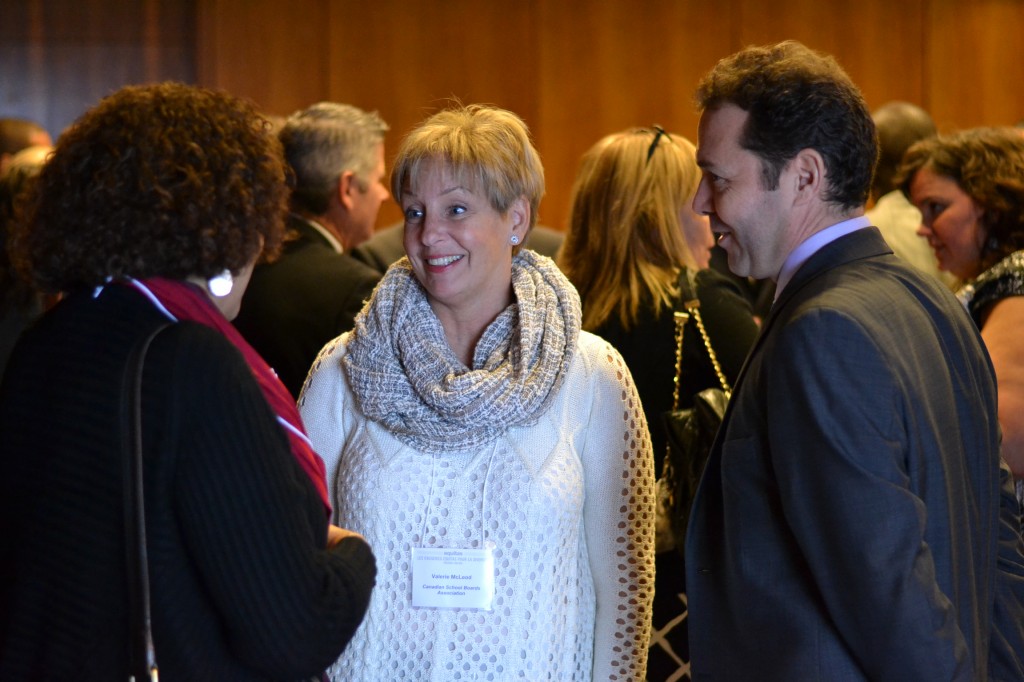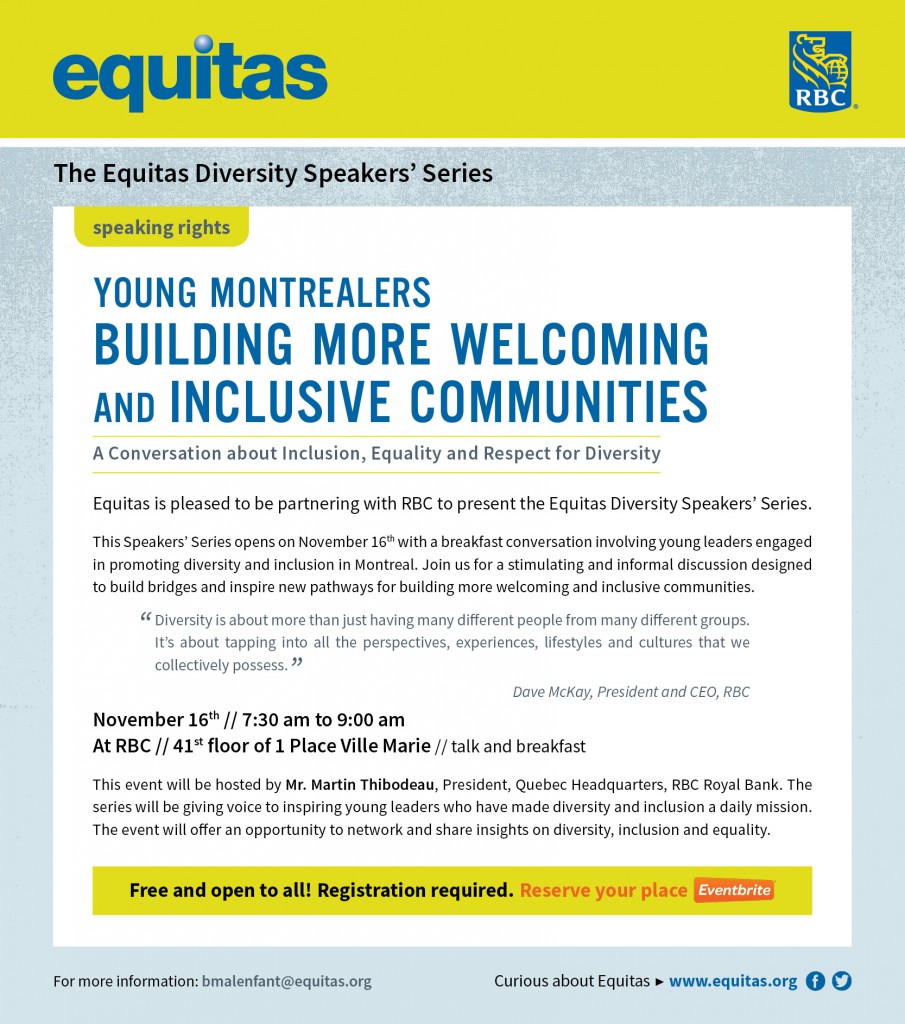 Merci pour les échanges inspirants sur le leadership des jeunes Montréalais engagés à bâtir des communautés plus accueillantes et inclusives. Lisez le blog.
Mercredi 16 novembre 2016 // 7h30 à 9h
À RBC – 1, Place Ville Marie, 41e étage, Montreal
Nos invités :
Voix jeunesse : Schadlin et Youveline de la Maison d'Haiti et Moussa d'Échanges Racines Canadiennes
Mot de clôture par Camil Picard, Président de la Commission des droits de la personne et des droits de la jeunesse du Québec
Modéré par Fritz Junior Charles-Antoine, A.I.B.C., Premier Directeur de comptes, Entreprises et particuliers, Banque Royale du Canada