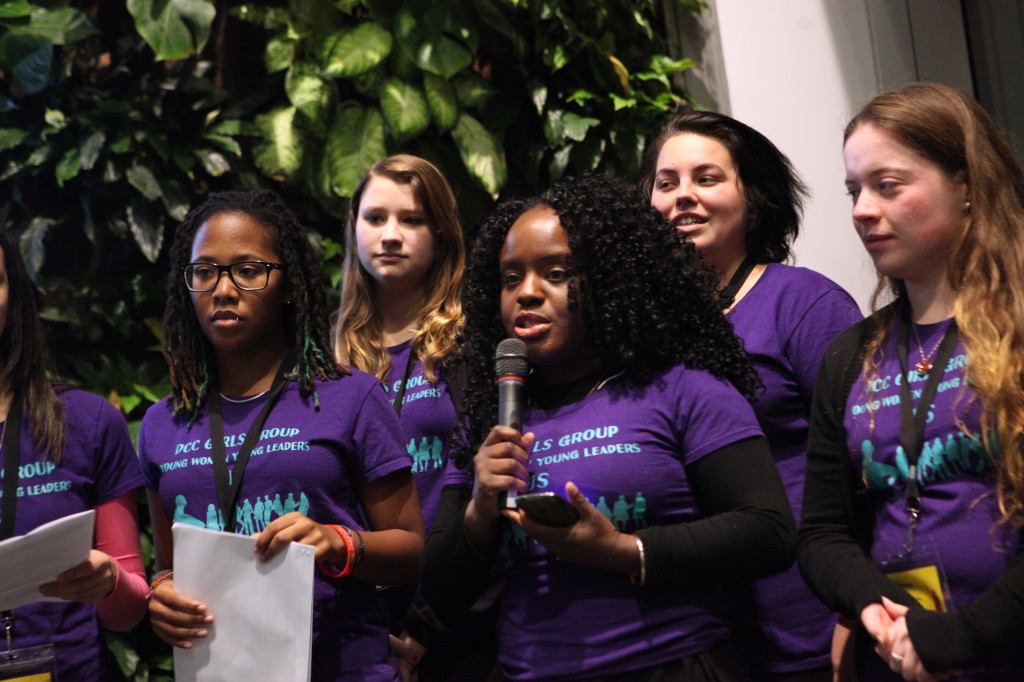 Engaging Young Women Young Leaders: Tip Sheet Are you a group coordinator? Are you interested in starting a young women leaders' group or making your young women's group more effective? Are you a young women leader wanting to start a program for like-minded women inspired to take action? If you have answered yes to any of the above then this tip sheet is for you! It is intended for practitioners of all genders and levels of experience who are interested in developing programs that aim to strengthen young women's participation and leadership in community life. What is the Young Women Young Leaders Tip Sheet? This tip sheet is based on lessons learned from Equitas' Young Women Young Leaders (YWYL) program.  From 2012 to 2014, Equitas collaborated with 60 young women and program coordinators who participated in the project and shared their reflections which are captured here. Some Important Features of this Tip Sheet
The tips included here are examples of practices and approaches to working with and for young women that are derived from our experiences. They are not absolute and we expect will evolve over time.
They are here to inspire you. You know your groups and your organization best and you should adapt these practices and approaches to suit your context.
While we have added quotes from young women and group coordinators that reflect some of the know-how that emerged from our experience, we know there is a lot of tacit knowledge in the hearts and heads of the young women and partners who participated in this program. It is important to talk with the young women who may be a part of your program to understand what drives them in their context.
There are many factors that influence young women's participation, but the three in particular we feel should be taken into consideration are motivation, capacity and opportunity. The tips included in this tip sheet are framed within these three categories which fit together and overlap.