Since 2015, the Peace Network for Social Harmony has coordinated Montreal's Peace Days celebrations, including events on the International Day of Peace itself (Sept 21). The Peace Network works with many partners, including those from the community, cultural, educational, and philanthropic sectors. These partners organize an array of activities each year that enable Montrealers to contemplate and take concrete action for peace.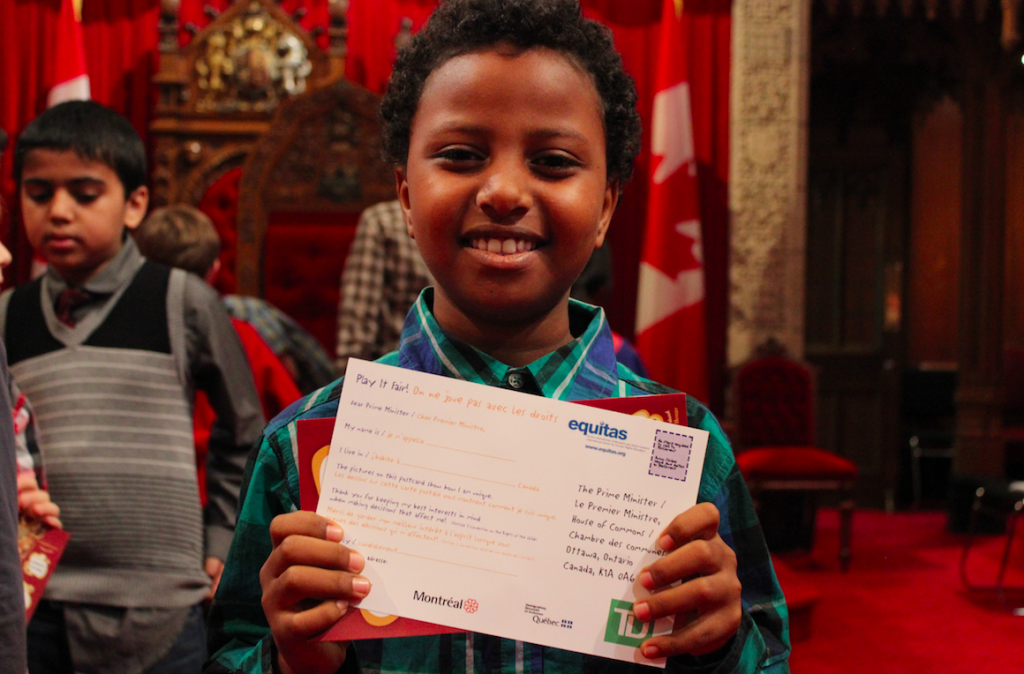 On September 17th,  within the context of our participation in Peace Days, we will be launching an activity for children aged  6-12  called 'Postcards to Parliament for Peace'. This activity uses a children's rights based approach (CRBA), which is an approach focused on promoting, protecting, and fulfilling children's rights. One of these rights, as declared in  Article 12 of the Convention of the Rights of the Child, is children having the right to express themselves and be heard, which includes adults taking children's ideas into consideration. 
Through 'Postcards to Parliament for Peace'  children will be encouraged to share their ideas with decision makers about what peace means to them.  With this, children will be exercising their right to express themselves and their views to decision makers on issues that are important to them and that affect them. As youth or adults, we should be supporting and guiding children through this process!  
If you want to see a LIVE demonstration of this activity, tune in at 1pm (EST time) on September 17th on our Instagram account @speakingrightsequitas where we will be using Instagram Live to show you all the steps! The demonstration will be done in both English and French. 
Download the activity here.