2014 Equitas Gala Cocktails
Honouring the recipients of the Equitas Award for Human Rights Education The Award recognizes individuals or non-governmental organizations working in Canada or internationally, who have made a tangible and exceptional contribution to the advancement of equality, social justice, peace and respect for human dignity through education programs. This year, two recipients will be honoured: the Society for Children and Youth of British Columbia, and the Youth Leadership Development Foundation in Yemen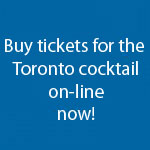 Toronto – Tuesday, March 18, 2014 on the 54th floor of the TD Centre – 6:00 – 8:30 pm Guest of Honour: Barbara Hall, Chief Commissioner, Ontario Human Rights Commission, and former Mayor of Toronto Master of Ceremonies: Bill Schiller, former Foreign Correspondent for the Toronto Star The cocktail will take place on the 54th floor of the TD Centre, a creation of the renowned Ludwig Mies van der Rohe and designated an Ontario Heritage Site. Surrounded by priceless works of art, original red oak wall panels from the Mountbatten estate in England, original Italian travertine floor and with a stunning view of the city, guests will enjoy cocktails and sumptuous hors d'oeuvres from the Canoe restaurant.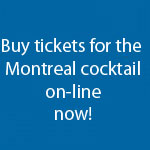 Montreal – Thursday, March 20, 2014 at the Cirque du Soleil's 7e CIEL – 6:00 – 8:30 pm The Award will be presented by Raymond Chrétien. Emcee: Jean-François Lépine The cocktail will take place at the magnificent 7e CIEL at the Cirque du Soleil's  international Headquarters.The evening will begin as guests are greeted with a glass of champagne before being whisked up to the 7th floor by the Cirque's own "Elevator Valet" and enter the spectacular venue. Floor to ceiling windows, magnificent lighting, live music, and madcap Cirque entertainment await you. Drinks and cocktails – Cirque du Soleil style – will delight your palate, and the incredible items up for bid at the silent auction will tempt your every desire.
About the award winners
The Youth Leadership Development Foundation (YLDF) – Yemen. The YLDF is playing a unique role rooted in human rights values to provide young women and young men with the knowledge and skills to contribute to the social, economic and political development of their country. The Society for Children and Youth of BC is a unique provincial organization dedicated to improving the well-being of children and youth. Since 1974,the Society has focused on providing a strong voice representing children and youth. SCY creates and delivers programs that motivated change in legislation, policy, research and practice in Canada.