(Spanish version follows – Versión en español a continuación)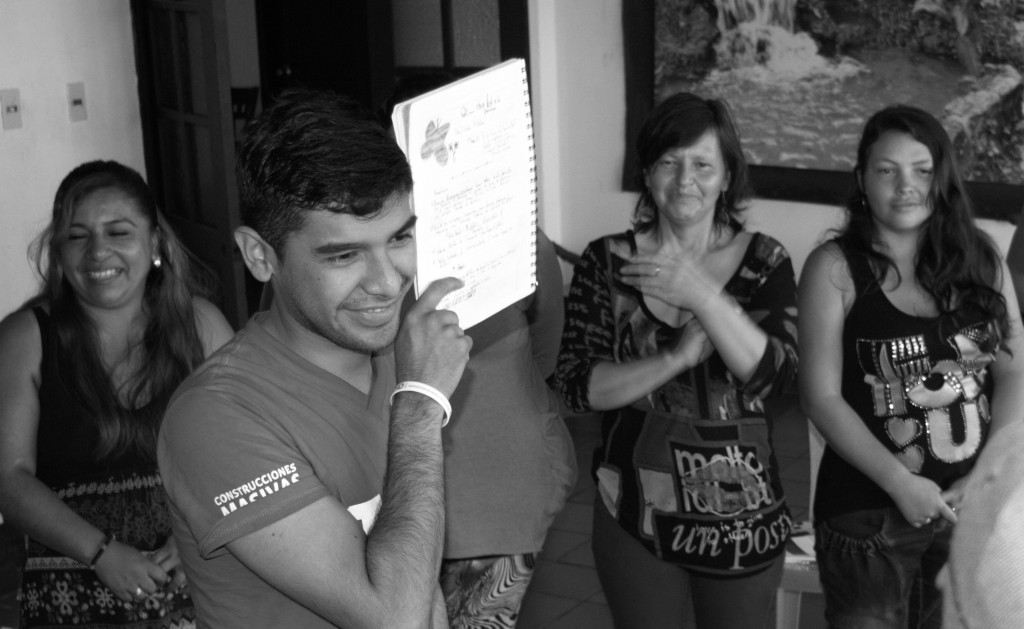 The recent announcement of the ceasefire between the Government and the FARC, after more than 50 years of conflict, constitutes an important and necessary step to achieve the desired social change in the country. We are confident that the eventual signature of a Peace Agreement will create conditions for building a sustainable and lasting peaceful environment. Likewise, we also believe that this political and institutional process, if it is to be successful, should include a process aimed at strengthening communities especially of those that have been directly affected by the violence generated by the conflict. In this sense, and in line with Equitas' mission, we are convinced that Human Rights Education can play a key role in Colombia's peace building process, promoting and forging attitudes, behaviours and ways of thinking based on the principles and values of equality, inclusion, non-discrimination, fairness, cooperation and respect for diversity. Inspired by a genuine interest in contributing to this historical moment, Equitas is working in Colombia to promote the more equitable participation of youth, women and children in their communities. We are providing tools and opening inclusive spaces and opportunities for dialogue, exchange and participation for civil society organizations and community leaders to carry out actions for social change. Currently, the project is active in the communities of Usme and Ciudad Bolivar in Bogota and Soacha in Cundinamarca. Equitas activities in Colombia are part of the SHREG project, which is funded by the Government of Canada through Global Affairs Canada (GAC). Equitas works in Colombia in partnership with the NGO TECHO Colombia. — Blogpost by Laura Martinez Lung, Program officer – Latin America, Equitas.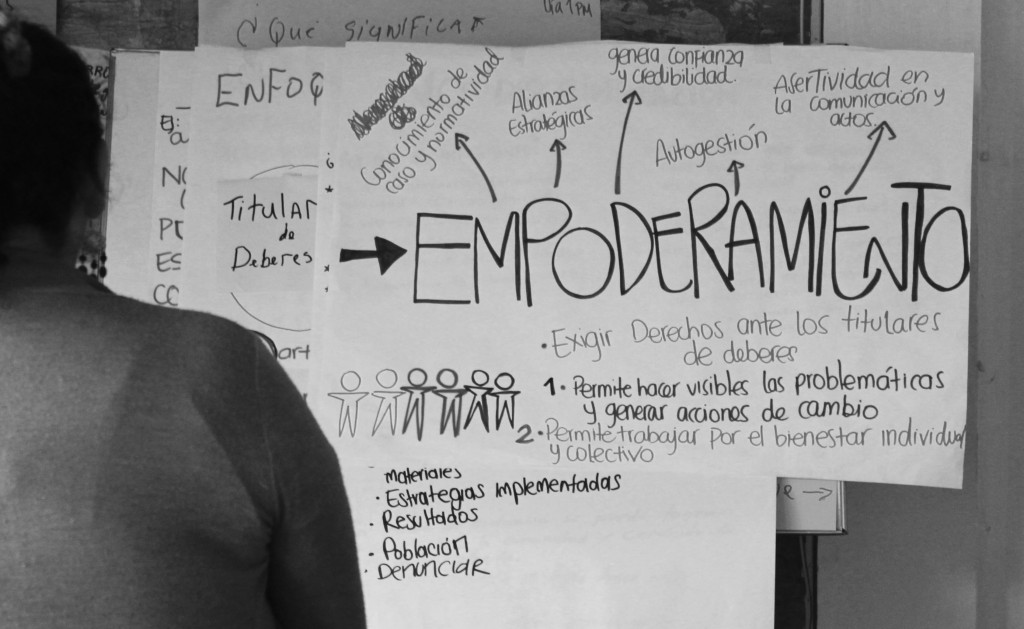 El cese al fuego bilateral presenta una oportunidad para promover los derechos humanos El reciente anuncio del fin de la confrontación armada entre el Gobierno y las FARC, después de más de 50 años de conflicto, constituye un paso importante y necesario para lograr los cambios sociales deseados en el país. Confiamos en que la eventual firma del Acuerdo de Paz generará condiciones para la construcción de un ambiente pacifico sostenible y duradero. Asimismo, consideramos que para que este proceso político e institucional sea exitoso, éste deberá ir acompañado de un proceso de fortalecimiento de las comunidades de Colombia, especialmente, de aquellos quienes se han visto directamente afectados por la violencia generada por el conflicto. En este sentido y en línea con la misión de Equitas, estamos convencidos de que la Educación en Derechos Humanos puede jugar un rol fundamental en el actual proceso de construcción de paz en Colombia, ya que ésta promueve y forja actitudes, comportamientos y formas de pensar basados en principios y valores de los Derechos Humanos, tal como la equidad, la inclusión, la no discriminación, la cooperación y el respeto por la diversidad, entre otros. Inspirados por un genuino interés de aportar a este momento histórico, Equitas está trabajando en Colombia para promover una participación más equitativa de jóvenes, mujeres, niñas y niños en su comunidad. Estamos proporcionando herramientas y generando espacios y oportunidades de diálogo, intercambio y participación incluyentes para que organizaciones de la sociedad civil y líderes comunitarios lleven a cabo acciones de cambio social. Actualmente, el proyecto está activo en las comunidades de Usme y Ciudad Bolívar en Bogotá y Soacha en Cundinamarca. Las actividades de Equitas en Colombia hacen parte del proyecto SHREG, el cual es financiado por el Gobierno de Canadá a través de Asuntos Globales Canadá (en inglés: Global Affairs Canada – GAC). Así mismo, Equitas trabaja en Colombia en alianza con la ONG TECHO Colombia. — Blog por  Laura Martinez Lung, Official de programa – América Latina, Equitas.