Alice Nderitu sat down with Equitas ahead of International Women's Day to talk women in peacemaking, allowing oneself to be vulnerable and the 70
th
Anniversary of the Universal Declaration for Human Rights.
Working in human rights is hard, and it can be lonely.
A global expert in ethnic-based conflict and genocide prevention, the Kenyan peace negotiator is no stranger to widespread violence or systemic discrimination. She has heard many stories of rape and has witnessed crimes committed by the very people she was trying to bring together in dialogue.
How does one not become desensitized, after so many years? 'You constantly need to remember that human rights is about human beings. (…) It is not a normal job.'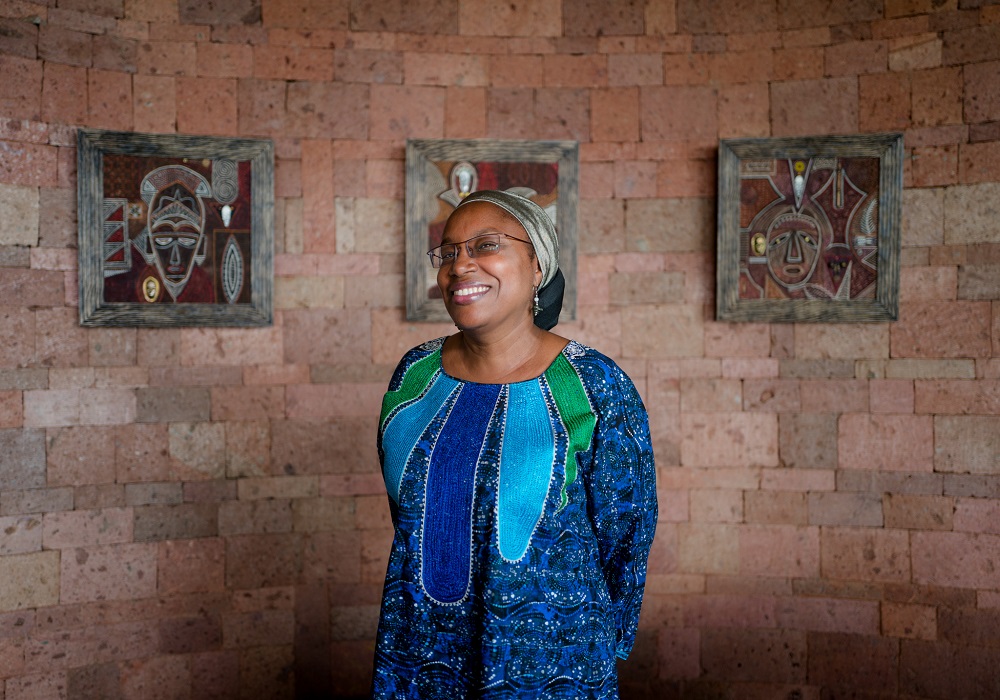 (Photo: Global Centre for Pluralism)
A woman peace mediator in a man's man's man's world
As the first woman to lead mediation that has resulted in peace agreements between numerous ethnic groups in Kenya and in Nigeria, and the only female member of a group of elders mediating confidentially between African leaders at the highest levels, Ms Nderitu is a pioneer.
'It is now largely accepted that women can work as human rights defenders. If you speak to communities in conflict, they usually don't care if you're a man or a woman; all they want is someone with skills to help them address their issues.
In the peace building field, however, people expect women to work in civil society as peace builders, not to work in situations where decisions are taken. For women as mediators of armed conflict, this becomes a problem.'
'You have to be prepared to understand that people's vulnerabilities are their strength'
Alice Nderitu attributes a big part of her success as a peace mediator to human rights education and to Equitas' method.
The approach creates a safe space to 'allow you to be vulnerable. Out there, people expect you to be strong. But to make yourself vulnerable in the presence of others teaches you how to work with vulnerable people, and it makes you stronger. Human rights education is so powerful.'
Peacemaking as a human rights issue, education as a solution
She is convinced that peace building is a human rights issue. 'I always explain to communities that the root causes of conflict is a human rights violation, so we need to find human rights solutions for conflict prevention. And it works very well! Even in societies that are so broken, human rights education that promotes inclusivity can address the differences people have.'
For example, she knew after 2007 that to work on ending ethnic divides in Kenya, she needed to do something for teachers. They would ask: 'If I see a 10 year-old in my class develop a xenophobic or discriminatory attitude, how do I stop it?'
Based on Equitas' human rights education tools, she developed a manual for teachers at all levels. After a trial period, the manual became part of the official curriculum for teachers across Kenya. 'It starts with teachers'.
Celebrating the 70th Anniversary of the Universal Declaration for Human Rights (UDHR)
'It always helps to refer to a point in time 70 years ago when much of the world agreed that we needed to find universal values. They are still very relevant in violent societies, because the UDHR came out of violence, it came out of the Second World War, when the decision was made that we shall never do this again.'
But to Alice Nderitu, this Declaration cannot be used alone. In community education and mediation settings, many people feel human rights to be very remote from their lives. 'When you present human rights on its own, people become very cynical. They say: Oh I know my rights, but I'm still being beaten up!'
That is why, in her trainings, Ms Nderitu combines the UDHR with elements of African tradition such as 'utu' in East Africa ('ubuntu' in South Africa). 'Utu' is a definition of humanity that conveys the idea that 'you are because I am, and I am because you are.'  One cannot be a human being on their own. 'So how you treat human beings is very important, because they give you your humanity'.
Building a new network of African women peace mediators
The next two years in Alice Nderitu's life will be dedicated to an ambitious (and much needed) initiative: the creation of an emerging group of community women mediators in Africa.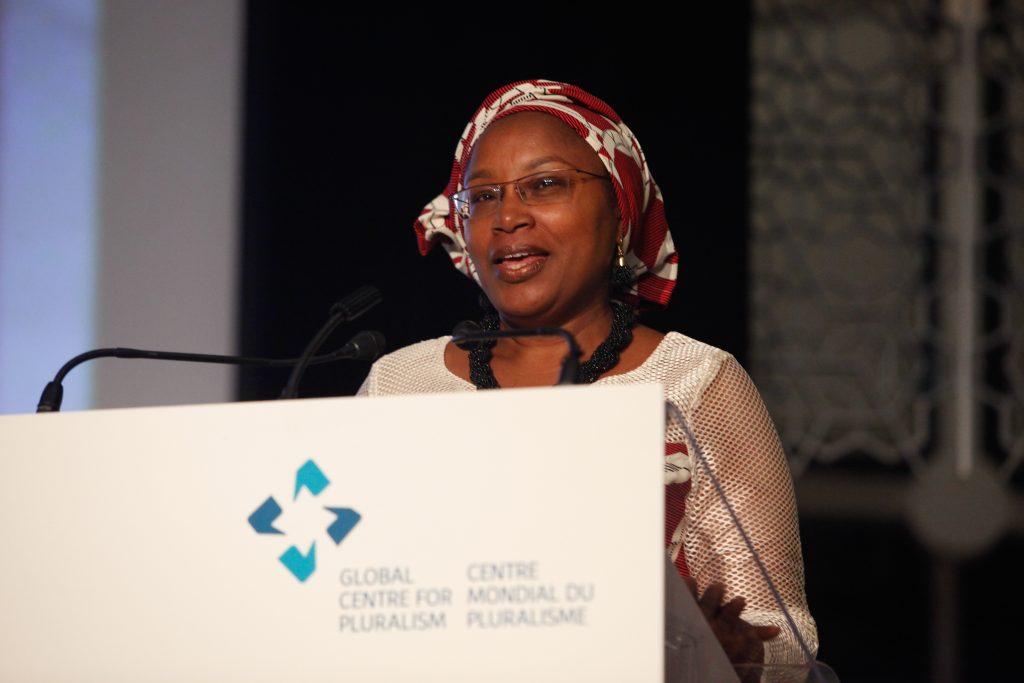 (Photo: Global Centre for Pluralism)
As an Equitas alumna, she wants the initiative to reflect the rich experience she lived in 2007 at the IHRTP in Montreal. 'I want (the women) to bond. I want them to really feel that they are sisters, the same way my life-long friends from the IHRTP and I still support each other. Equitas really invested in me; (…) I want that kind of community'.
She will take time off from her other projects to invest intensively in building this new network; she knows its success can accelerate the path towards peace in communities across the continent. And women will be at its helm.