Tell us who deserves to be recognized for their work promoting children's rights and participation in your community.
Every year, this award recognizes local innovation, creativity and exceptional contributions made in the field of children's rights using Play it Fair!, an Equitas program that increases children's  understanding of human rights, respect of diversity and peaceful conflict resolution. Nomination form: fill out the nomination form here > Nomination deadline: Wednesday 14 October, 2015 *** 2014 Winner : The YMCA-YWCA of the National Capital Region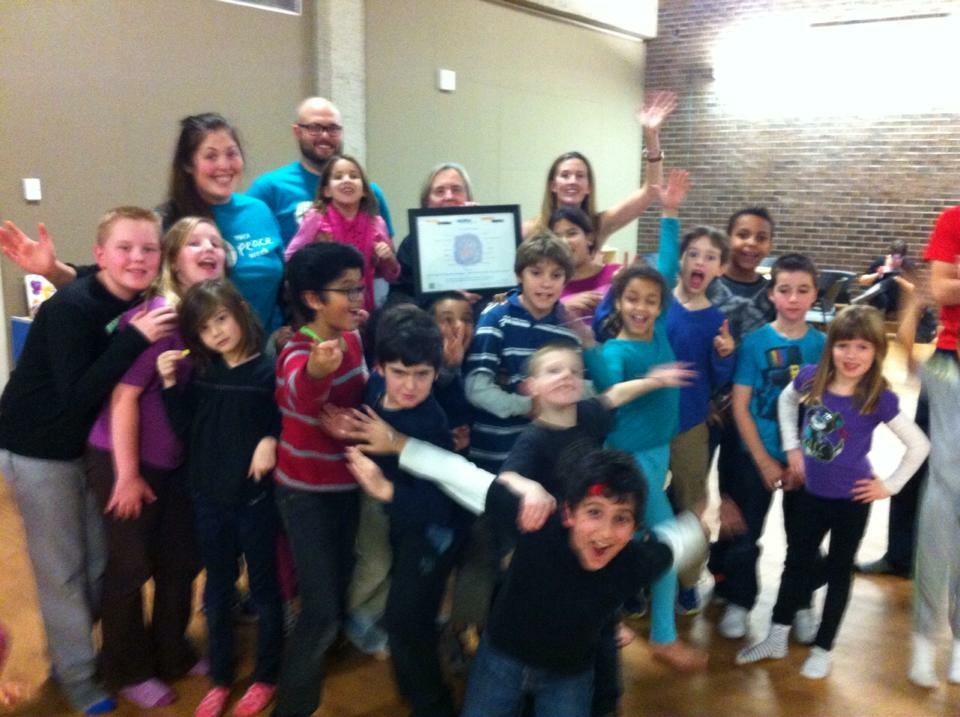 Photo taken at Taggart Family Y. Prize accepted by Liz McGrath on behalf of YMCA-YWCA National Capital Region
" Since 2011, the team from the YMCA-YWCA NCR Ottawa has integrated 
Play it Fair!
 activities into Y Kids Club Before and After School programs, Child Youth and Family programs and licensed childcare centre programs in 10 Y centers throughout Ottawa.  Over 500 children and  more than 100 staff and volunteers come to play and learn to practice 
Play It Fair!
 games every day in recreational and licensed programs for children and youth. Y staff promote children's rights and participation integrating 
Play it Fair!
 games into their daily curriculum. Children and staff are having fun, joining together to learn the values that 
Play It Fair!
 promotes which complement and help to reinforce the Y`s own values of honesty, caring, respect, responsibility and inclusiveness. Staff are also finding new and creative ways to use 
Play it Fair!
 to support their programming and organizational priorities.  "
Learn more here >