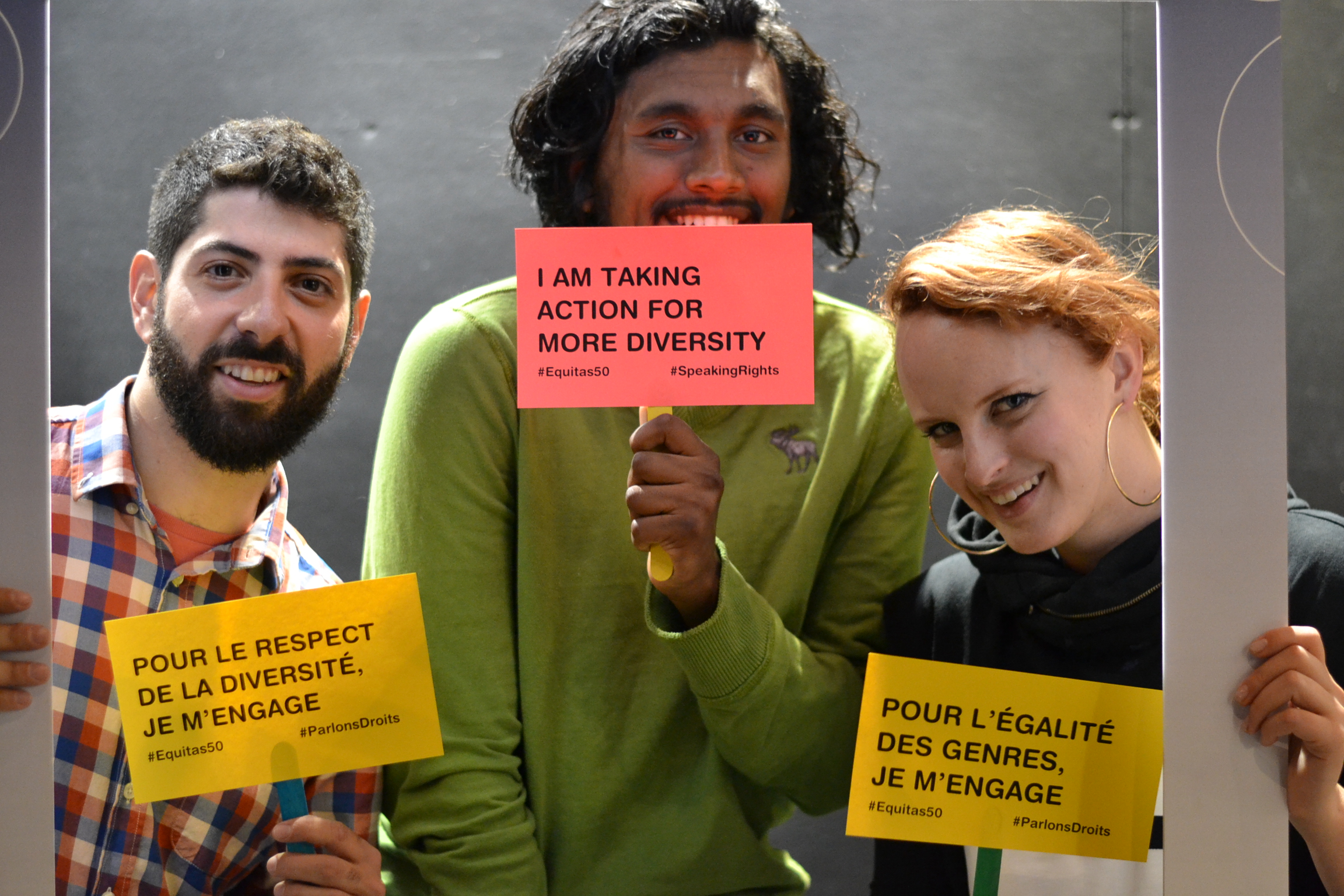 From November 30 to December 3, 2017, youth leaders and staff from 15 organizations across Canada will come to Montreal to participate in a 3-day Youth Forum to reflect on how they can contribute to communities that are open, respectful and inclusive to all Canadians.
Youth will generate concrete ideas about how to further create dialogue between diverse groups and promote respect for diversity and positive values (equality, fairness, acceptance) while enabling the participation of a diversity of their peers including newcomers, indigenous, and young women.
As active members of the Equitas Speaking Rights educational program, the youth have been working hard all through 2017 to design and lead human rights-based Community Action project in their communities.
The National Speaking Rights Youth Changemakers Forum is an opportunity for them to share the results of their projects and make recommendations to invited influencers, decision-makers from government, and key stakeholders.
The youth will also map out how they plan to take learnings back to their community, continue to engage with local decision makers and encourage other youth to be a part of the change they want to see!
Equitas strives to engage youth and youth-serving organizations in more effective communities of practice and collaborative relationships across Canada. All 15 youth-serving organizations are key pillars in their communities, mostly serving youth (and other community members) that face increased barriers to participation, such as newcomer and refugees, Indigenous youth, girls/young women, LGBTQI youth, youth-in-care.