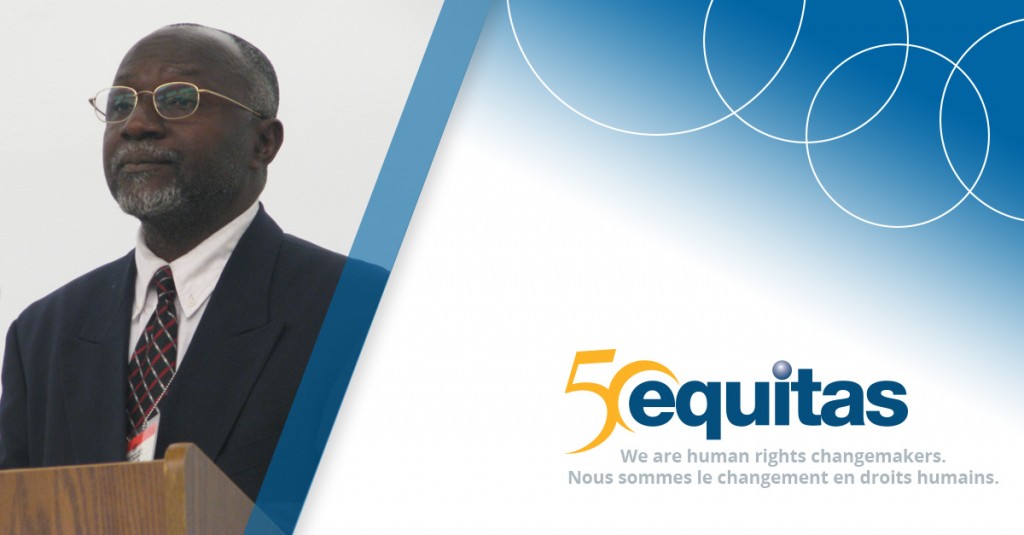 "In my country, the culture of impunity is well established and people have no more faith in the justice system. It must be changed." Ali Ouattara is the current president of the Ivorian Coalition for the International Criminal Court (CICPI).
Since the early 2000s, Ivory Coast has faced major politico-military crises giving way to war crimes and abuses against the civilian population.
To end impunity in crimes and abuses committed by former leaders, Ali Ouattara founded the CICPI in 2005.
"Justice and respect for human rights make it possible to put an end to impunity and revenge and to regulate the conflicts."
Ali's work as an activist began while he was a high school student in the 1970s. He formed an association called "Ivoirian's Graffiti", together with his comrades, fighting for the improvement of the living conditions of students.
During his time at Amnesty International – Ivory Coast, where has been a member since 1987, he has developed a real passion for public awareness of the issues of justice. He decided to go to Montreal, Canada in 2009 to participate in Equitas' International Human Rights Training Program (IHRTP).
Ali Ouattara became a human rights educator at that moment.
"Human rights education is essential in society. Inculcating the culture of human rights from early childhood allows individuals to forge respect for justice and the lives of others. Human rights education is a tool that helps change behaviors and end cycles of abuse."
In 2010-2011, the post-election crisis was particularly bloody in Ivory Coast. Although the work of the CICPI allowed senior Ivorian officials to be brought before national courts and the International Criminal Court, the fights against impunity and for the respect of others remain a long-term issue. For Ali, the change lies in the hands of the youth he trained through schools, universities, academic, labour and political groups on the themes of nonviolence and respect for public property. "The culture of impunity allowed yesterday's leaders to commit crimes. However, youth, the leaders of tomorrow, will have subscribe to the culture of human rights and will be able to use them." Ali is also proud of the involvement of the CICPI in the integration of human rights in the school curriculum. In recent years, "Human Rights and Citizenship Education" courses have also been offered in Ivorian schools.
Today, Ali works towards the eradication of torture in his country. Tools of Equitas' IHRTP continue to be useful in developing his training for officers of the Department of Justice, police, soldiers, youth, political parties, trade unions, religious and traditional leaders, communities of women, students, NGOs and victims of the Ivorian crisis. In his capacity as president of the Equitas – Ivory Coast network and coordinator of a sub-regional human rights training session in 2014, in Abidjan, Ali continues his efforts of education to train new agents of change in Ivory Coast and Africa, and continues to put pressure on the government for the amendment of the criminal code and the code of criminal procedure to equip Ivory Coast with the jurisdiction necessary to judge of culprits of human rights violations.
"The Ivorian population is now aware of respect for human rights through the trials of former leaders. Justice is a pillar of development in the Ivory Coast, and it is through human rights education that we move towards a lasting peace and a real reconciliation."
---
ALI OUATTARA – Ivory Coast
President of the Ivorian Coalition for the International Criminal Court (CICPI)
Expert and consultant in international justice
Former president of Amnesty International – Ivory Coast
President of the Equitas – Ivory Coast network (REQCI), since 2010
Coordinator of a sub-regional training course in human rights in Abidjan, Ivory Coast, 2014
Equitas' International Human Rights Training Program (IHRTP) Alumnus, 2009
---
– Story prepared by Paule Portugais-Poirier, communications intern, Equitas.