BERTHE TATEY – Togo
This story is part of the series 
We are human rights changemakers
 to celebrate 
Equitas' 50th anniversary (#Equitas50)
. All through 2017, we invite you to discover stories of 50 inspiring human rights changemakers. These are but a few of the hundreds who have changed lives around the world through human rights education with Equitas' support.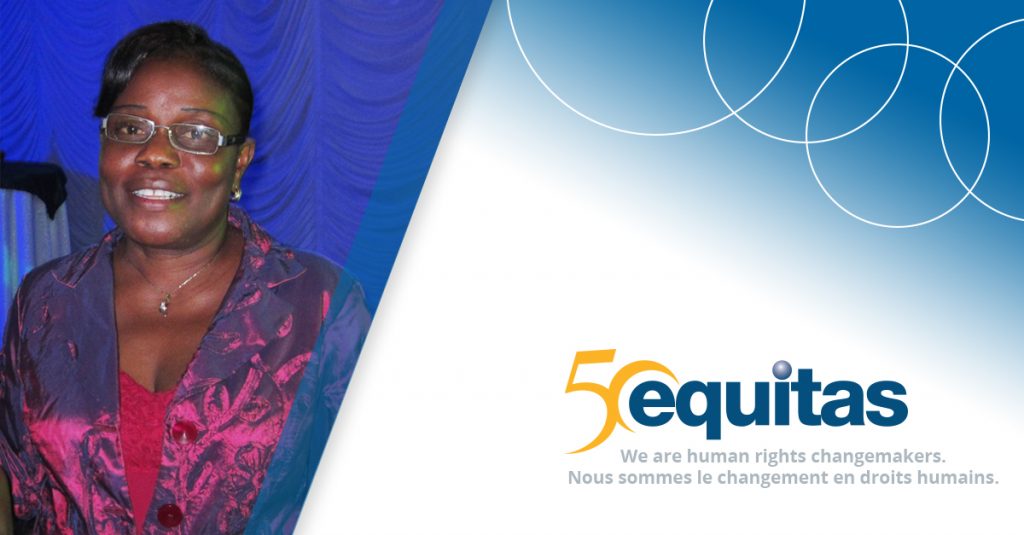 Berthe Tatey had significant responsibilities at home during her childhood: domestic work and family obligations prevented her from doing her homework. She thus quickly became aware of the barriers that stop Togolese women from reaching their full potential. Her firm desire to learn led her to complete primary and secondary studies, and later university studies. Berthe, a specialist in education and sociology, decided to devote her life to training young people and women in gender equality and women's health, subjects that she is passionate about.
20 years ago, in 1997, she and a small group of women formed an association that promotes health of Togolese women through training and mutual learning. This association brings Togolese women together to discuss what concerns them, while playing sports in a spirit of collaboration.
"There was a real enthusiasm for the project and we felt that we had to go to women, train them on their rights, and give them the skills to grow in a safe environment."
This is how the non-governmental organization Alafia was born, and Berthe has acted as its director since. "I started to walk in my home region to raise awareness about the education of children, the importance of pieces of identification, civil marriage and its effects."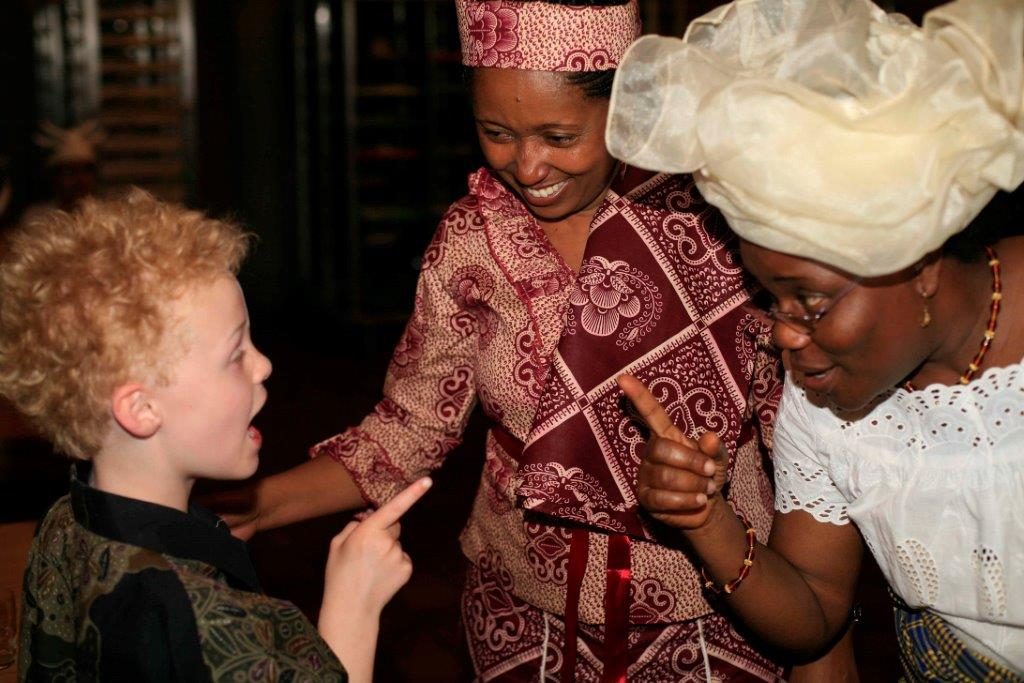 During her travels to more remote areas, Berthe ran into traditional practices that disadvantage women and were potentially dangerous for their health. For example, "When the husband dies, custom dictates that the woman become a property of her in-laws. She can be married to the brother of the deceased, which she cannot oppose. When the husband dies, it is considered to be a curse and his wife must prove her innocence with regards to the factors that caused the death of her husband."
Mourning ceremonies can also put women at risk. In some areas, the husband's death is considered as a curse and therefore wives must be 'purified'. They can be locked in a small room with a wood fire where they sometimes suffocate to death. In addition, widowhood ceremonies can last for months and dwindle the savings of women and their families.
Moreover, several ancestral laws oppose the national family code, the New Code of Individuals and Family, which requires the inclusion of women in inheritance; in the more remote rural areas, some women receive nothing.
For Berthe, change necessarily happens through education.
In 2010, she participated in Equitas' International Human Rights Training Program (IHRTP) in Montreal, Canada to develop new teaching techniques and to be trained in its human rights-based approach. Since then, two other Alafia's members travelled to Canada to familiarize themselves with human rights education and to bring their knowledge to the communities of Togo.
With the aim of restyling traditional practices that adversely affect equality between women and men, Alafia is now engaged in dialogue with the traditional leadership.
"The organization of meetings between traditional leaders and women drives them to talk, to give their opinion, to become aware of injustice. Women found their rights, and that, by improving traditional practices." 
Thanks to Berthe and many information sessions, widows are no longer treated in the way they used to be during mourning periods.
"Equitas gave me the motivation to continue to fight for women's rights. For me, the education of women is essential. When girls do not know their rights, they are manipulated by their family, and this requires them to be stuck in a role subordinate to men. Marriage should no longer involve domination, but rather be a collaboration."
According to Berthe, fear has long prevented Togolese women from fighting for their rights. Today, this fear is gradually giving way to greater awareness of their rights and an ability to change, and women are now involved in various spheres in Togolese society. "Now, we have collectively realized our rights. We now have young female leaders, who are involved in politics and influence others to get involved to make it through university. Women must be part of the change for a better society."
---
BERTHE TATEY – Togo
Executive Director of Alafia
Equitas' International Human Rights Training Program (IHRTP) Alumnus, 2010
---
Story prepared by Paule Portugais-Poirier, communications intern, Equitas.
Did you like this story? Give us your support! Even the smallest donation contributes to big impact in Canada and around the world.
Equitas' International Human Rights Training Program is undertaken in part with the financial support of the Government of Canada provided through Global Affairs Canada.