THANK YOU!
   Your donation just helped change the world.
This is Joséphine Yameogo from Burkina Faso.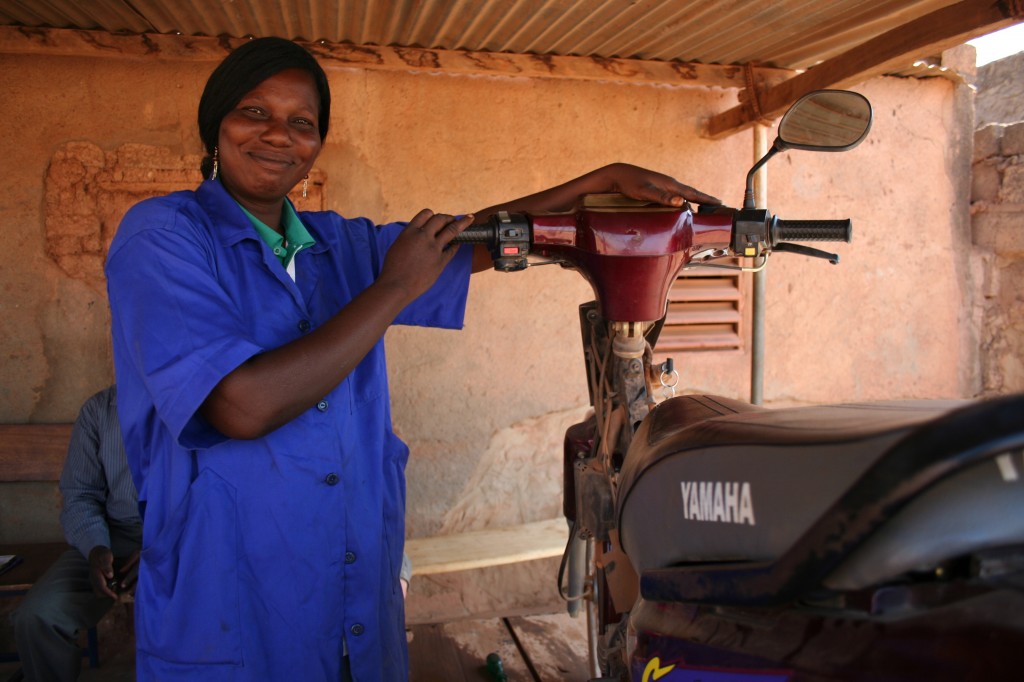 Promised to a man 40 years her senior, she was forced to flee.  Ostracized by her family and community, she managed to train as a mechanic and became the first female garage owner in her country.  Thanks in part to support from donors like you, Joséphine attended an Equitas training in 2010 and is committed to helping women gain access to alternative trades.
"Before the training with Equitas, I couldn't even express myself when it came to my rights. Now I know my rights – our rights – and my mission is to share this with everyone, to advocate in the community and beyond for the rights of women to work in all trades. Since the training with Equitas, we feel liberated, and like we're truly flourishing for the first time."
Your support ensures that…
Children and youth in Canada learn about understanding and tolerance
Local ma rket women in Haiti and Tanzania improve their opportunities for economic and social development
 Civic education programs are implemented in the Middle East and North Africa to help create lasting democratic change
 Violence against school children is dealt with in Burkina Faso
 And much, much more.
Thank you for helping to build a global culture of human rights.